Ante la guerra que se viene con los sistemas de streaming, HBO Max no quiere quedarse atrás y dio a conocer que llegó a un acuerdo con Warner Bros. para que le proporcione contenido exclusivo de personajes de DC. Y el mayor anuncio hasta ahora es que Green Lantern tendrá su propia serie.
Dichas producciones se espera que tengan el presupuesto como si fueran películas para la pantalla grande.
We're all in with DC! All live-action DC films of the last decade will be available on HBO Max within the first year of launch, including every #SUPERMAN and #BATMAN movie from the last 40 years.

— HBO Max (@hbomax) October 29, 2019
En entrevista, el productor Greg Berlanti, la mente detrás del Arrowverse, señaló que la primera encomienda grande es la serie de Green Lantern y después la antología Strange Adventures.
"Ambas propiedades originales de DC son las que crearemos… y serán diferentes a todo lo visto en la televisión. Una serie de antología de cuentos de advertencia ambientada en un mundo donde existen superpoderes, y, en lo que promete ser nuestro mayor show de DC jamás realizado, iremos al espacio con una serie de televisión Green Lantern, pero todavía no puedo revelar nada más sobre eso", dijo para The Hollywood Reporter.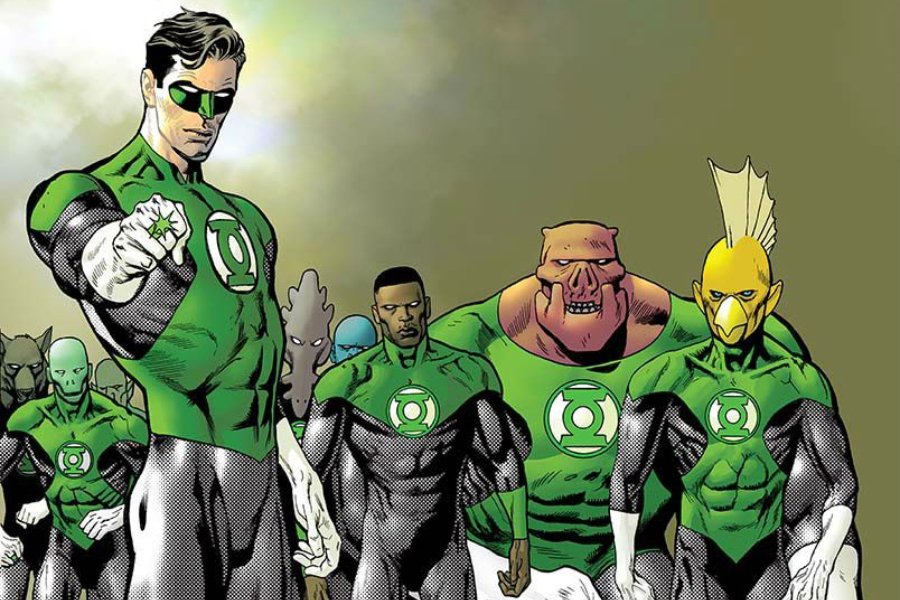 Esta será la segunda vez que Berlanti se mete al mundo espacial de Green Lantern, cabe recordar que él escribió el guión (junto a Michael Green) para la película Ryan Reynolds producida en  2011.
Por el momento, HBO Max tendrá en su plataforma las películas de los últimos diez años con personajes de DC, además de todo lo relacionado con Batman y Superman de las últimas cuatro décadas.
¿Qué  Green Lantern llegaría?
El más conocido de todos es Hal Jordan, pero él ya fue interpretado por Ryan Reynolds, en una película que no fue bien recibida por el público.
El segundo más popular es John Stewart. Y se ha especulado mucho que John Diggle, quien sale en el programa de Arrow (programa que produce también Berlanti) podría convertirse en Green Lantern en Crisis en las Tierras Infinitas.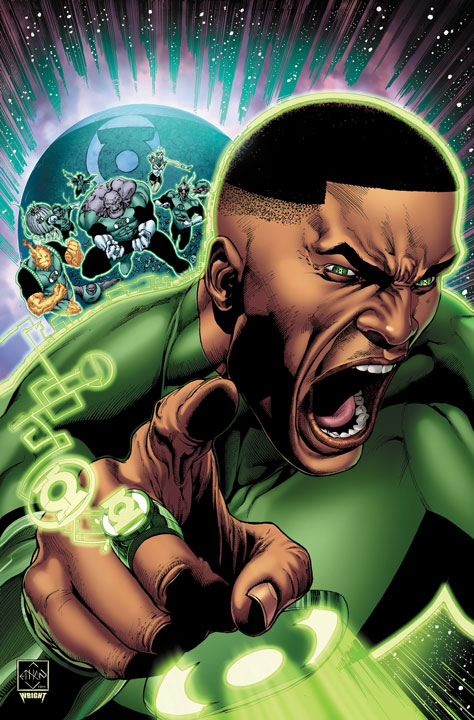 Otros linternas que estarían en el radar son Alan Scott, Kyle Rayner, Simon Baz o Jessica Cruz.
SMASH Y DC COMICS MÉXICO traen para ti: DC Definitive Edition Injustice 2: Volumen 4, escrito por  Tom Taylor e ilustrado por Bruno Redondo, Daniel Sampere, Mike S. Miller, Xermanico y Juan Albaran.