El mangaka Yūsuke Murata comentó a través de su cuenta en Twitter que su adaptación de la película de ciencia ficción Back to the Future fue cancelada. La razón de esta cancelación tiene que ver con problemas relacionados con cuestiones de propiedad intelectual de elementos que aparecerían representados en el manga.
El manga originalmente se anunció durante un evento de la película Ready Player One en febrero. Bob Gale, el guionista de Back to the Future supervisaría el trabajo de Murata y se añadirían escenas que no aparecieron en la película original de 1985. El primer volumen estaba planeado para ser lanzado en abril del próximo año.
Back to the Future es la historia de Marty McFly, quien accidentalmente viaja al pasado durante la primera prueba de la máquina del tiempo desarrollada por el Dr. Emmet Brown. En el pasado, Marty debe buscar la manera de volver a su época sin alterar demasiado el curso de la historia.
En su cuenta de Twitter, Murata fue mostrando algunos bocetos y diseños en los que aparecían elementos tanto de la primera película como de las secuelas.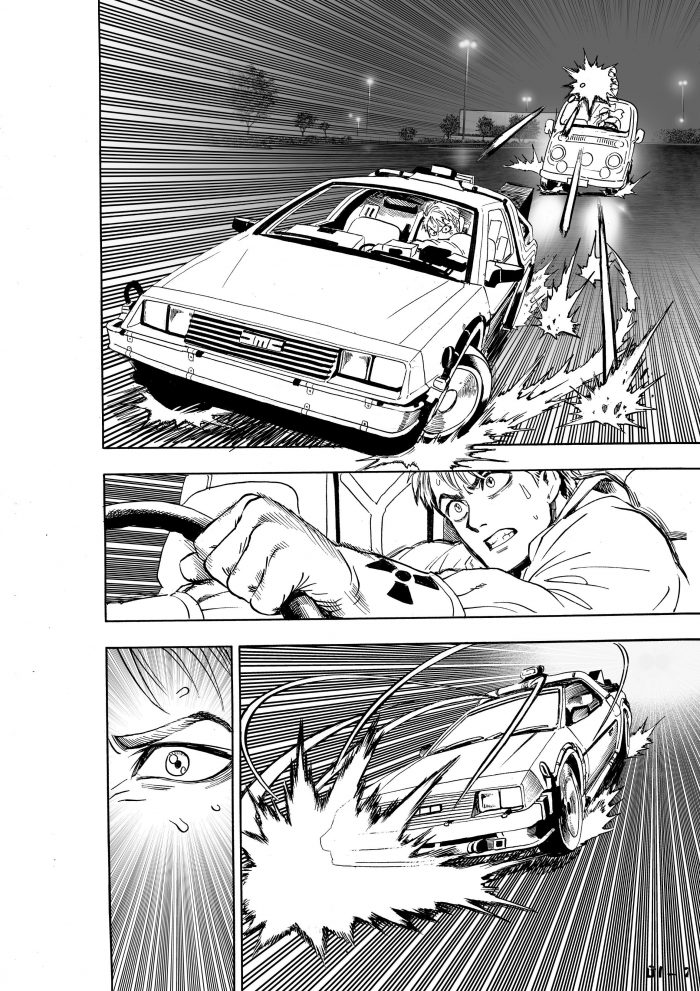 Murata es conocido por su trabajo como ilustrador de Eyeshield 21 de Riichirō Inagaki y de One Punch Man, en conjunto con ONE. Ambas series han sido adaptadas como anime: la primera entre 2005 y 2008, la segunda en 2015 y con una segunda temporada prevista para el próximo año.