James Gunn comentó en su cuenta de twitter que sus colegas cineastas que han trabajado para DC Comics estarán invitados al set de Guardians of the Galaxy Vol 3, cuando el director regrese con Marvel Studios
James Gunn, director de The Suicide Squad y Guardians of the Galaxy, se ha convertido en el primer director en dirigir para Marvel Studios y para DC Comics, demostrando que la rivalidad entre estas dos compañías sólo es en el terreno creativo, por lo que él estará encantado de recibir a sus amigos de DC en el set de la próxima película de Marvel
En días recientes se dio a conocer que James Gunn recibió la visita de Kevin Feige, presidente de Marvel Studios, en el set de The Suicide Squad, largometraje que prepara para DC Comics.
No te pierdas: Kevin Feige visitó a James Gunn en el set de The Suicide Squad
En redes sociales los usuarios le preguntaron al cineasta si pensaría invitar a directores y ejecutivos de DC Comics al set de Guardians of the Galaxy Vol. 3, lo que Gunn respondió de manera afirmativa.
Sure. I'd love to have @JimLee, @ZackSnyder, @PattyJenks, James Wan, @DavidAyerMovies, @ponysmasher, Walter Hamada, Chantal Nong, or any of the people I really dig from the DC side of my life visit the set of #GotGVol3. They're invited for sure! 🤝🙌🙏 https://t.co/INZOx9nUif

— James Gunn (@JamesGunn) September 15, 2020
"Claro. Me encantaría que Jim Lee, Zack Snyder, Patty Jenkis, James Wan, David Ayer, David F. Sandberg, Walter Hamada, Chantal Nong o cualquiera de las personas del lado DC de mi vida visiten el set de # GotGVol3. Seguro que están invitados".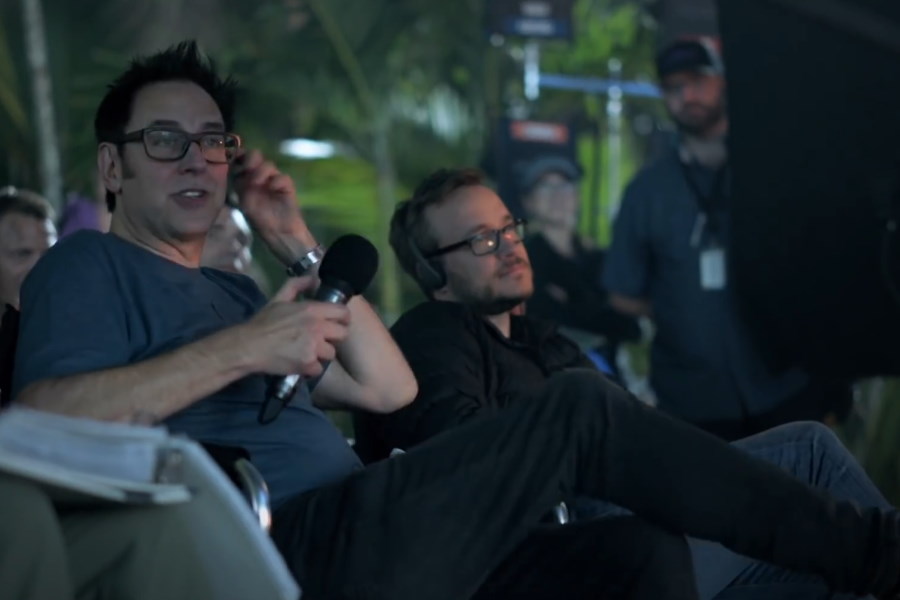 James Gunn dio a conocer en redes que tanto Kevin Feige y el productor ejecutivo de Marvel Louis D'Esposito fueron un día a las filmaciones de The Suicide Squad.
"Él (Kevin Feige) y Lou D'Esposito incluso vinieron a visitar el set y nos vieron filmar. No existe la enemistad entre bastidores como en la comunidad de fans".
Antes de viajar por la Galaxia, primero The Suicide Squad
Una vez que finalice el comromiso de James Gunn con DC Comics, el cineasta arrancará con Marvel Studios los trabajos de preproducción para la tercera película de Guardians of the Galaxy, la cual sería el final de la saga.
The Suicide Squad contará con las actuaciones de Margot Robbie, Viola Davis, Joel Kinnaman y Jai Courtney, volverán a interpretar sus papeles de Harley Quinn, Amanda Waller, Captain Boomerang y Rick Flag respectivamente.
El elenco de esta cinta lo complementan Idris Elba, David Dastmalchian, Nathan Fillion, Peter Capaldi, Alice Braga, Michael Rooker, Sean Gunn, Taika Waititi y Joaquín Cosio.
The Suicide Squad llegará a las salas de cine en el mes de agosto de 2021.
También puedes leer: ¿James Gunn reveló el primer póster de The Suicide Squad (Escuadrón Suicida 2)?
Fuente: ComicBook
Justice League: La Guerra de Darkseid ha llegado a SMASH y DC Comics México
Para evitar que la Tierra sea un daño colateral en la guerra de dioses, la Liga de la Justicia debe descubrir los secretos de los Nuevos Dioses y revelar la verdad detrás de la identidad del Anti-Monitor y su historia con Darkseid.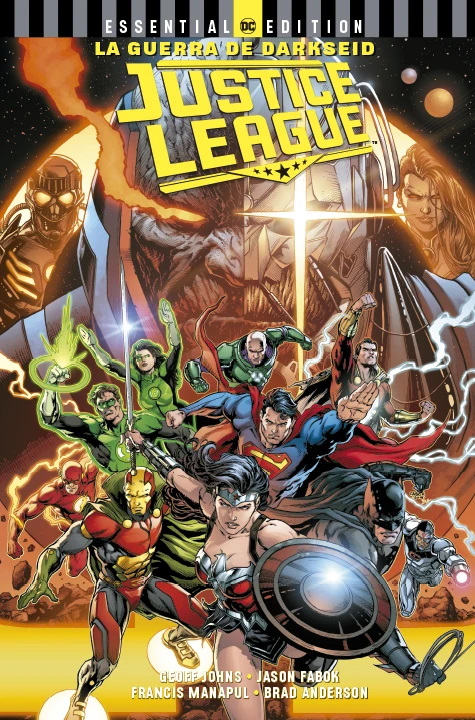 SMASH y DC Comics México tienen para ti DC Essential Edition Justice League: La Guerra de Darkseid, un tomo imperdible que debes conseguir en este enlace, con la seguridad que te llegará a las puertas de tu casa.
También se está leyendo:
Margot Robbie se quita la ropa… ¡y algo sale mal!
Batgirl: Daisy Ridley y Katherine Langford podrían interpretarla
Así se enteró Margot Robbie de su nominación al Oscar
Lindsay Lohan se disfraza de la novia del Guasón