La cuarentena por el Coronavirus es un proceso difícil para algunas personas, pero también es el momento oportuno para que personalidades como Chris Pratt, intérprete de Star Lord, busquen una nueva oportunidad en La Casa de las Ideas, como Wolverine.
En sus Instagram Stories, Chris Pratt compartió una peculiar foto en la que luce un peinado similar al de Wolverine, el cual fue capturado por varios sitios de redes sociales.
Este peculiar cosplay de Logan le agradó a miles de fans, quienes no dudaron en ver al protagonista de Guardians of the Galaxy como la nueva versión de Wolverine, tras el final del contrato de Hugh Jackman, quien terminó en 2017 de interpretar al mutante.
Inclusive hubo usuarios que no descartan a Pratt como el intérprete de otro personaje emanado de la mitología de los X-Men: Sabrethoot.
Una de las posibilidades que se manejan para que Wolverine y los X-Men se incorporen al catálogo de personajes de Marvel Studios es la historia de Captain Marvel 2, donde Logan podría ser un aliado de Carol Danvers.
Al momento, Marvel Studios no ha informado como se integrarán los X-Men al MCU, ahora que el estudio de La Casa de las Ideas cuenta con los derechos cinematográficos de los mutantes.
Wolverine y Cyclops, ante el reto de refundar a los X-Men
Reuniendo a un nuevo equipo desde las cenizas, Cyclops y Wolverine dirigen su esfuerzo de establecer una agenda completamente nueva. Cyclops tiene una lista de asuntos que los X-Men deben abordar pero, ¡el Frente de Liberación Mutante tiene sus propios planes!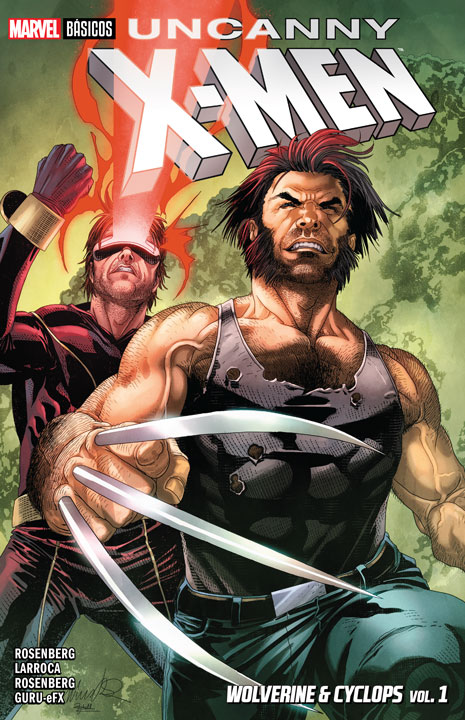 SMASH y Marvel Comics México traen para tí X-Men: Wolverine & Cyclops Vol.1. El escritor Matthew Rosenberg y el regreso del artista superestrella de los X-Men, Salvador Larroca, conducen al máximo grupo mutante a su hora más oscura, ¡y mucho más allá!