El Universo Cinematográfico de Marvel entró a una nueva era tras el final de Avengers: Endgame. Su expansión ahora se dirige a la pantalla chica con series como Falcon and the Winter Soldier y Wandavision, las cuales presentan nuevas imágenes.
En el marco de la presentación de Kevin Feige, presidente de Marvel Studios, en la Comic Con Experience 2019 en Sao Paulo, se dieron a conocer nuevas imágenes de los proyectos que La Casa de las Ideas desarrolla para plataformas digitales
Ahora toca un vistazo a #TheFalconAndTheWinterSoldier desde la #CCXP2019.

Fuente: @BrandonDavisBD. pic.twitter.com/JYRJMAmRzT

— Red Legacy (@RedLegacyComics) December 7, 2019
Las primeras imágenes de la serie que protagonizan Anthony Mackie y Sebastian Stan, quienes retoman sus papeles de Sam Wilson y Bucky Barnes, no revelaron trama alguna de la serie, pero generó emoción entre los asistentes.
#BombaMarvel: ¡NUEVO vistazo a #WandaVision con un toque RETRO! 😱 #CCXP19 pic.twitter.com/7YUAV0GQUd

— Mundo Vengador (@IniciativaV) December 7, 2019
Mientras que otro de los proyectos que desarrolla Marvel para las plataformas digitales de Disney, Wandavision, también presentó una fotografía inédita, con Elizabeth Olsen y Paul Bettany, los encargados de darle vida a Wanda Maximof y Vision, respectivamente.
Feige también adelantó que Loki, la tercera serie que se producirá para estas plataformas digitales, empezará su producción en breve, pensando en su estreno previo a Doctor Strange in the Multiverse of Madness.
The Falcon and the Winter Soldier y Wandavision estarán llegando en el transcurso de 2020 y 2021.
Marvel Comics #1000 llegó México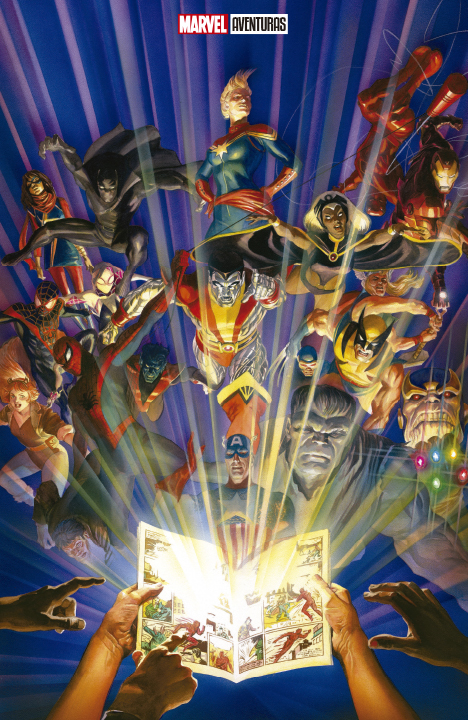 No olvides que SMASH tiene para tí Marvel Comics #1000, una edición especial, conmemorando la historia que a lo largo de 80 años nos han entregado hombres de la talla de Stan Lee, Jack Kirby, Steve Ditko, Alex Ross, Jim Lee, Dan Slott, Steve McNiven y cientos más.
Marvel Comics #1000 tendrá como colaboradores especiales a creativos de la talla de Al Ewing, Charles Soule, Dan Slott, Donny Cates, Gail Simon, Kelly Sue DeConnick, Tom DeFalco y personalidades como el exbasquetbolista Kareem Abdul-Jabbar, el rapero Taboo del grupo Black Eyed Peas y los cineastas Phil Lord y Christopher Miller.
No te despegues de nuestras redes sociales y sitio oficial, ya que te informaremos de primera mano cuando llegará Marvel Comics #1000 a tus manos.