The Batman es una de las producciones más esperadas para el 2021. Con la confirmación de Robert Pattinson como el nuevo interprete del Caballero Oscuro, la cinta dirigida por Matt Reeves empieza a buscar a sus villanos, y existen las posibilidades de ver a Poison Ivy en The Batman.
En redes sociales, la cantante Rihanna compartió un video en el cual escribió el mensaje "El Batimóvil, pero hazlo con estilo", lo que desató una serie de rumores que la colocaron como Poison Ivy en la próxima cinta de Batman.
Ante estos rumores, la cantante aclaró para el programa Entertainment Tonight que hasta el momento ella no es parte del elenco de la cinta de Matt Reeves.
"No, eso no tiene nada que ver con Poison Ivy. Esa (publicación) tiene mucho con Batman (porque) tengo obsesiones separadas… Tengo una obsesión más grande con Poison Ivy".
La oriunda de Barbados no descartó que le encantaría encarnar a la villana de Batman, ya que es uno de sus personajes favoritos.
"Todavía no me llamaron. Pero si lo hicieran, me encantaría entrar (al proyecto) y probar porque Poison Ivy es una de mis obsesiones en la vida".
¿Quién más se unirá a The Batman?
Matt Reeves aún no oficializa a qué villano o villanos se enfrentará Batman en esta nueva aventura. Una de las teorías más fuertes es que The Penguin sería el enemigo principal.
Otros actores que también se encuentran en la lista de candidatos a integrarse al reparto son Masherhala Ali como James Gordon y Pierce Brosnan como Alfred Pennyworth.
The Batman, nombre provisional de la producción a cargo de Matt Reeves, se entrenará en las salas de cine el día 25 de junio de 2021.
Recuerda que SMASH y DC Comics México ha colocado uno de los tomos más esperados por los fanáticos de Batman en la última década.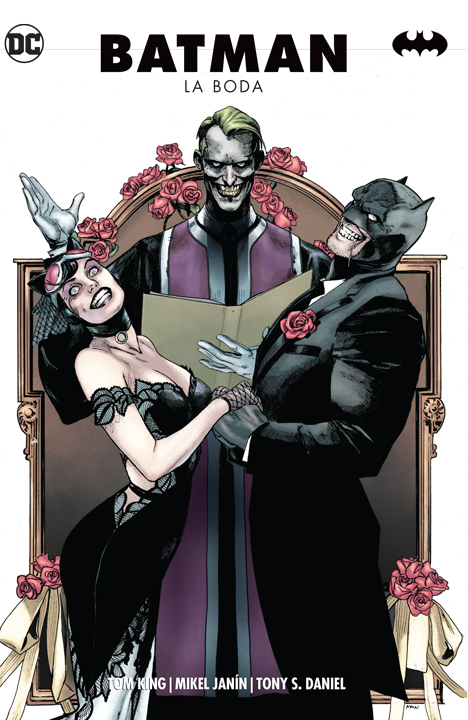 Batman: La Boda, de la autoría de Tom King, donde se recopilan los tomos estadounidenses Batman #45-50 y DC Nation #0.