John Constantine seguirá investigando lo paranormal, al menos en un episodio más dela tercera temporada de DC's Legends of Tomorrow.
El sitio Entertainment Weekly ha informado que Matt Ryan será una de las estrellas invitadas en el episodio final de la tercera temporada, donde también han sido confirmados Johnathon Schaech como Jonah Hex y Franz Drameh como Jefferson "Jax" Jackson.
Aún no se revelan los detalles del final de temporada, o bien, si Constantine será finalmente un miembro regular del equipo de Sarah Lance, de cara a los capítulos de una cuarta temporada.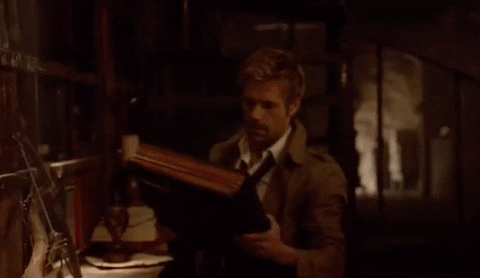 A pesar de que la serie que protagonizó Matt Ryan no prosperó en la cadena NBC, su interpretación de Constantine ha sido una de las favoritas de los fans, a tal grado de que se le incluyó dentro del Arrowverse, primero en la cuarta temporada de Arrow, y posteriormente en dos episodios de Legends of Tomorrow.
Ryan también le prestará su voz a Constantine para la serie animada que se estrenará en el mes de marzo a través del servicio de streaming de la cadena CW. El actor también repitió su rol como el detective de lo paranormal en la cinta animada Justice League Dark.