Uno de los artistas más aclamados de la actualidad es Alex Ross, gracias sus portadas y trabajos para DC Comics, como Kingdom Come y The World's Greatest Super-Heroes, le han valido el reconocimiento de los fans de la Liga de la Justicia.
Alex Ross es un gran admirador de obras audiovisuales inspiradas en los héroes de DC Comics entre los años 60's y 80's y por ello compartió en sus diferentes redes sociales, su peculiar versión de la Liga de la Justicia.
En la ilustración podemos ver a Christopher Reeve, quien encarnó a Superman entre 1978 y 1987. Adam West y Burt Ward, quienes tuvieron los roles de Batman y Robin, entre 1965 y 1968, así como a Lynda Carter, quien caracterizó entre 1975 y 1979 a Wonder Woman.
Además de la Trinidad de DC Comics, también aparecen otros superhéroes, cuya apariencia se tomó del programa Legends of Superheroes, En 1979 Hanna-Barbera, produjo un par de especiales, en formato live-action.
Algunos de los nombres de estos actores no son tan conocidos, pero se ubican por los personajes encarnados.
De esta manera tenemos a Huntress (Barbara Joyce), Black Canary (Danuta), Hawkman (Bill Nuckols), Green Lantern (Howard Murphy), Shazam! (Garret Craig), Flash (Rod Haase) y The Atom (Alfie Wise).
Esta serie tuvo dos episodios especiales de 60 minutos, transmitidos en enero 18 y enero 25 de 1979, y se inspiraron en la serie animada Super-Friends, que produjo la compañía de animación entre los años 1973 y 1986.
The World's Greatest Super-Heroes en SMASH y DC Comics México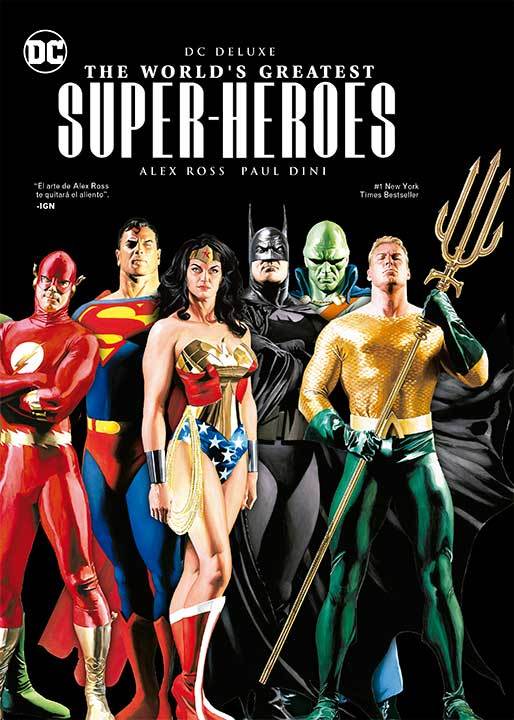 No olvides que SMASH y DC Comics México tienen para tí The World's Greatest Super-Heroes. Cinco historias de la autoría de Paul Dini, con el increíble arte de Alex Ross.
¡Todo fan de DC Comics debe de conseguir este ejemplar de colección! Consiguelo dando click en este enlace.