¡El 2019 será un gran año para Batman! El defensor de Gotham cumplirá ocho décadas de su primera aparición en los cómics y para comenzar a calentar motores, DC Comics ya ha revelado el logo especial que acompañará a las publicaciones relacionadas con el evento.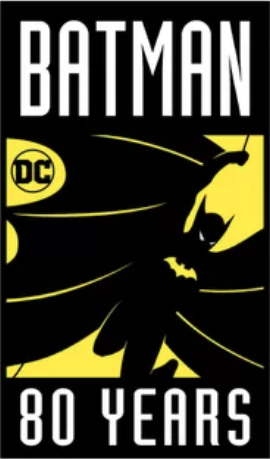 Ésta será la imagen la que se identificarán en las celebraciones en torno a los 80 años del Caballero de la Noche. En ella podemos ver una figura de Batman que homenajea la portada del Detective Comics #27 -publicado en marzo de 1939-, título en el que Bill Finger y Bob Kane presentaron al héroe murciélago.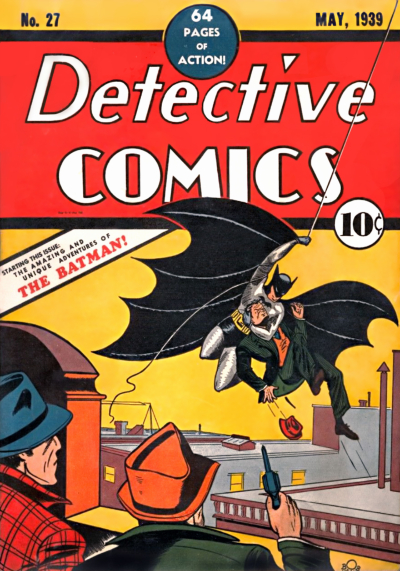 El logo sigue la misma línea del caso de Superman. Este 2018 el Hombre de Acero también sumó ocho décadas de aparecer en el mundo y su insignia conmemorativa hacía alusión a la portada de su primera aparición en los cómics (Action Comics #1).
Como parte de los 80 años de Batman, en 2019 será lanzado el Detective Comics #1000, el cual se prevé, será creado por el escritor Peter J. Tomasi ( The Outsiders, Batman and Robin) y el dibujante Doug Mahnke (Black Adam: The Dark Age, Green Lantern).
A través de su sitio oficial, DC anunció la publicación de dos libros especiales con los cuales se conmemorará la octava década de existencia del hombre murciélago, así como la publicación del número 1000 de Detective Comics, publicación donde Batman debutó en 1939, en las páginas de su número 27.
¿Cómo planeas celebrar la trayectoria de Bruce Wayne?
Mientras el tiempo pasa y el cumpleaños 80 del Caballero de la Noche llega, recuerda que puedes seguir al Caballero de la Noche en los cómics de SMASH y DC Comics México, quienes traen para ti el evento de Dark Nights: METAL de forma semanal y las series Batman, Detective Comics y All- Star Batman cada mes dentro de la etapa Rebirth del Universo de DC.