Batman se adentra a una misión peligrosa a lado de Bronze Tiger, Lady Shiva y Richard Dragon, en un nuevo clip de la película animada Batman: Soul of the Dragon
Uno de los estrenos animados de DC Comics para 2021 es Batman: Soul of the Dragon, la cual llegará en el primer semestre de 2021, y para aumentar la emoción, se dio a conocer un nuevo clip de éste largometraje animado
A través de su canal de youtube, DC compartió un nuevo clip de Batman: Soul of the Dragon, donde un joven Caballero Oscuro acuden a un lugar en medio de la selva, a lado de otros personajes como Bronze Tiger, Lady Shiva y Richard Dragon, sus compañeros en la instrucción de artes marciales, en sus años de preparación.
Esta historia corresponde a un Elsworld centrado en los años de entrenamiento de Bruce Wayne en artes marciales.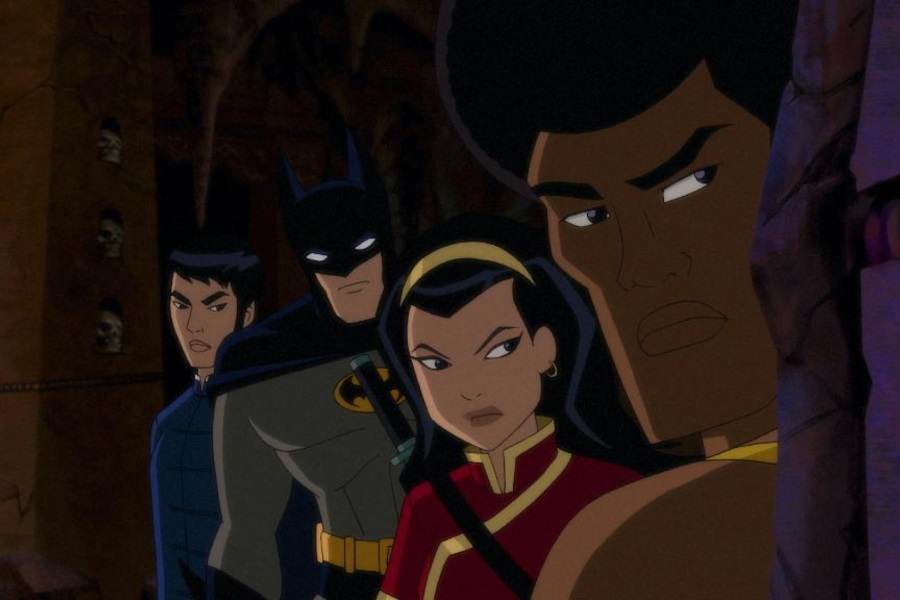 En la trama de Soul of the Dragon, Batman, Bronze Tiger, Lady Shiva y Richard Dragon entrenan con el mismo maestro de artes marciales, el cual lleva desaparecido varios años. Al reaparecer una reliquia maldita el misterio del maestro desaparecido también resurge y Batman encabezará un equipo que enfrentará su mayor desafío para ganar control de esta reliquia.
El elenco de voces estará encabezado como David Giuntoli como Bruce Wayne / Batman,, Michael Jai White como Ben Turner / Bronze Tiger, Kelly Hu como Lady Shiva, Mark Dacascos como Richard Dragon, Josh Keaton como Jeffrey Burr y James Hong como O-Sensei.
Ésta película estará a cargo de Bruce Timm como productor, mientras que Sam Liu, director detrás de cintas como Batman: The Killing Joke será quien dirija ésta cinta.
Batman: Soul of the Dragon llegara a las plataformas digitales y las diferentes tiendas de video físicas y on demand en la primavera de 2021.
No te pierdas: La importancia de los Elseworlds en la historia de DC Comics
Fuente: DC Comics
Vive un Amor de Locos en SMASH y DC Comics México
Escrita y dibujada por las mentes maestras detrás de la aclamada Batman: La Serie Animada, Paul Dini y Bruce Timm, esta historia revela el origen de Harley Quinn conforme demuestra su amor por Joker al intentar acabar con el Caballero Oscuro… ¡por si´ sola!
THE BATMAN ADVENTURES: MAD LOVE incluye también un vistazo al proceso del diseño y las guías de color realizadas por Timm, así como una introducción hecha por Dini.

También se está leyendo
Así es como se vería Henry Cavill como Batman
Así luce Robert Pattinson como Batman
Las películas más caras de Hollywood
Galanes que han interpretado a 'Batman'