Batman v Superman: Dawn of Justice sigue generando temas de conversación entre su director, Zack Snyder, y los fans que disfrutaron la cinta, a dos años de su arribo a las salas de cine.
El cineasta una vez más aclaró la razón por la cual Batman construyó una lanza de kriptonita para acabar con El Hombre de Acero en una de las escenas climáticas del film, que representa un easter egg que va más allá de los cómics.
A través de su cuenta en la res social Vero, Snyder posteó una de las pinturas sobre la Pasión de Cristo y explicó: "¿Por qué con toda la tecnología a su disposición, Batman construyó una lanza? Aquí esta porque".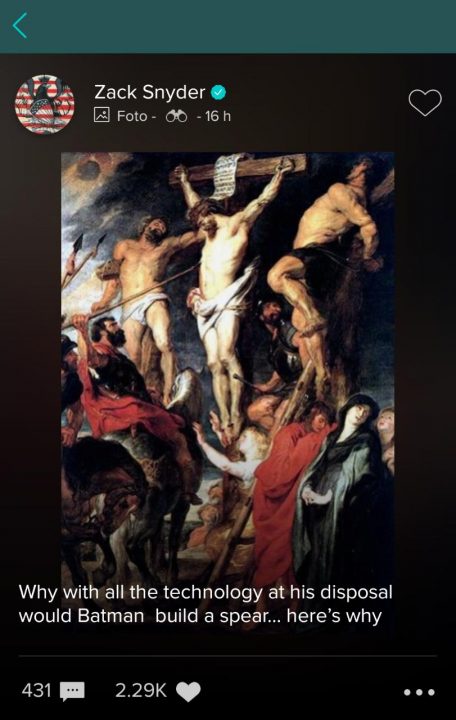 En uno de los textos bíblicos se menciona que los romanos, por órdenes de Poncio Pilatos, clavar una lanza con un clavo en el pecho para confirmar su deceso, tras haberle crucificado, mientras que a Dimas y Gestas, quienes también fueron crucificados, se les rompieron las piernas para confirmar su muerte.
Esta lanza no fue construida por Batman en el arco de The Dark Knight Returns de Frank Miller, novela gráfica de la cual Snyder tomó elementos para adaptarlos en la escena cumbre de la película que reúne por primera vez en la pantalla grande a los dos símbolos de la justicia de DC Comics.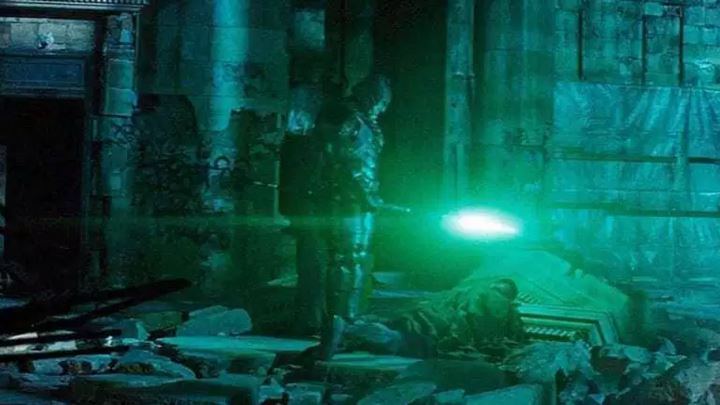 Zack Snyder ha usado activamente su cuenta de Vero para conformar los easter eggs que los usuarios le cuestionan en las películas de DC que le tocó dirigir, en especial Batman v Superman, que usó elementos de The Dark Knight Returns y La Muerte de Superman, lo que los fanáticos de estas novelas le han aclamado al cineasta.