Aun se desconoce quiénes serán las actrices seleccionadas para llevar al equipo Birds of Prey a la pantalla grande. El único talento confirmado hasta el momento es Margot Robbie, quien regresará en la película como Harley Quinn. Sin embargo, ya sabemos de otra chica interesada en participar y busca ser Huntress en la pantalla grande.
Se trata de Francesca Ruscio, actriz originaria de Pennsylvania, Estados Unidos; quien a través de su cuenta de Twitter comenzó a promocionarse para interpretar al personaje de Helena Bertinelli, mejor conocida por su identidad heroica, Huntress.
I'm ready to tell your story. 💜🖤💪🏽💋🏹🇮🇹 #HelenaBertinelli #Huntress #BirdsOfPrey pic.twitter.com/H9q3K7losT

— Francesca Ruscio (@FrancescaRuscio) July 18, 2018
"Estoy lista para contar tu historia".
Han sido muchos los fans de DC Comics que muestran su agrado por Ruscio para el papel, resaltando que tiene un gran parecido físico con el personaje. Aunque no hay nada confirmado sobre si fue elegida o contactada por DC Films, la actriz se une a la lista de nombres que comienzan a sonar para protagonizar la película.
Helena Bertinelli apareció por primera vez en The Huntress #1 (1989) y con el tiempo se volvió una de las defensoras de Gotham y parte de la Bat-Family.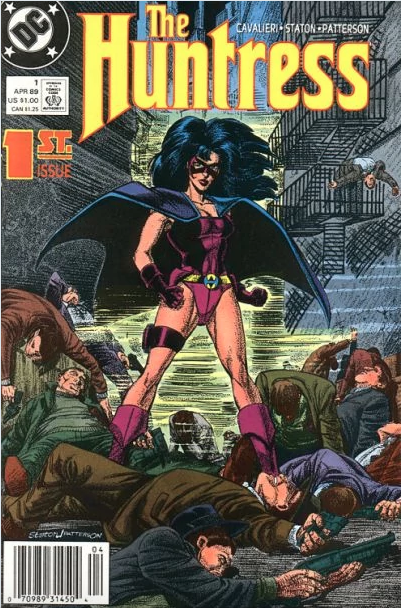 ¿Crees que Francesca Ruscio sea una buena opción para encarnar a esta integrante de Birds of Prey?
Birds of Prey será dirigida por Cathy Yan y producida por Robbie junto a Sue Kroll de Kroll & Co Entertainment y Bryan Unkeless de Clubhouse Pictures. Una versión del guión fue escrita por Christina Hodson (Bumblebee, Batgirl).
En el Universo DC, el equipo de heroínas debutó en Black Canary/Oracle: Birds of Prey #1 (1995) y es una creación de Chuck Dixon, Jordan B. Gorfinkel y Gary Frank.