The World of DC Comics sigue trabajando en los futuros proyectos, y uno de ellos es la adaptación de Birds of Prey, el equipo femenino que imparte justicia en Gotham City, el cual ya cuenta con villano principal para su debut en la pantalla grande.
El sitio The Wrap reporta que Black Mask será el némesis de las heroínas, cuyo lineup se conforma por Black Canary, Huntress, Renee Montoya, y la joven Cassandra Cain. Este equipo será comandado por Margot Robbie, quien repetirá como Harley Quinn.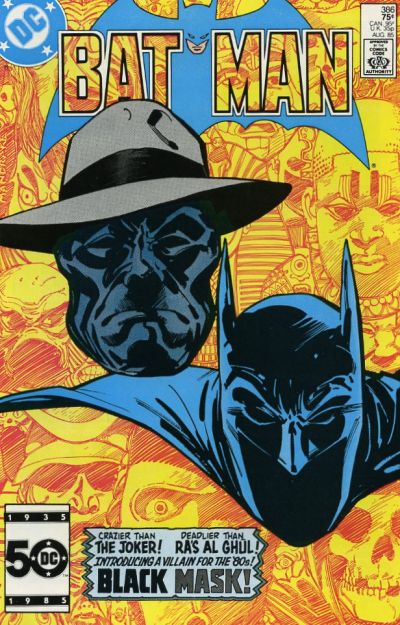 Black Mask, cuyo nombre verdadero es Roman Sionis, hizo su debut en las páginas de Batman #386 (Agosto de 1985). Este villano es uno de los jefes criminales de Gotham quien se caracteriza por acabar con sus adversarios a base del sadismo, además de tener una fijación por las máscaras negras.
Inclusive en la secuencia inicial de Justice League se hace una referencia a Black Mask, cuando un parademon se autodestruye tras ser atrapado por Batman. Al fondo se alcanza a ver un letrero de Janus Cosmetics, una corporación de la cual es dueña la familia Sionis.
Black Mask ya ha hecho su aparición en otros medios como los videojuegos, series animadas como The New Batman Adventures, e incluso en largometrajes animados como Batman: Under the Red Hood y Batman: Bad Blood.
Birds of Prey será dirigida por Cathy Yan y producida por Margot Robbie junto a Sue Kroll de Kroll & Co Entertainment y Bryan Unkeless de Clubhobuse Pictures. Una versión del guión fue escrita por Christina Hodson, quien se ha encargado de escribir la historia de Bumblebee, y en semanas recientes DC Comics la contrató para desarrollar el guión de Batgirl en la pantalla grande.
Se desconoce si Birds of Prey arrancará filmaciones en el transcurso del año 2019, donde también esta proyectado el inicio de grabaciones de The Batman, a cargo de Matt Reeves.