El último tráiler de Birds of Prey nos dejó una serie de lecciones e imágenes, como el debut en cine de Black Mask y Black Canary. Pero si hubo una fuente de inspiración para Birds of Prey, definitivamente esa es la serie de videojuegos Injustice.
El artista Bruno Redondo, encargado de ilustrar las historias de Injustice, incluyendo los dos libros de Injustice 2, disponibles gracias a SMASH y DC Comics México, destacó a través de su cuenta de twitter la inspiración de la secuencia inicial con uno de los momentos de Injustice Año 2
I mean, it's not a coincidence, right? Ok, ok, I stop it… @TomTaylorMade @jimchadwick1217 #injusticeyeartwo pic.twitter.com/l10SZAh0sh

— Bruno Redondo (@Bruno_Redondo_F) January 10, 2020
En la historia de Injustice, los miembros de la Resistencia, lidereada por Batman, buscan derrotar a Flash, quien se ha alineado al régimen impuesto por Superman.
Para acabar con el Velocista Escarlata, el comisionado James Gordon idea un plan, del cual Harley es quien encabeza el ataque.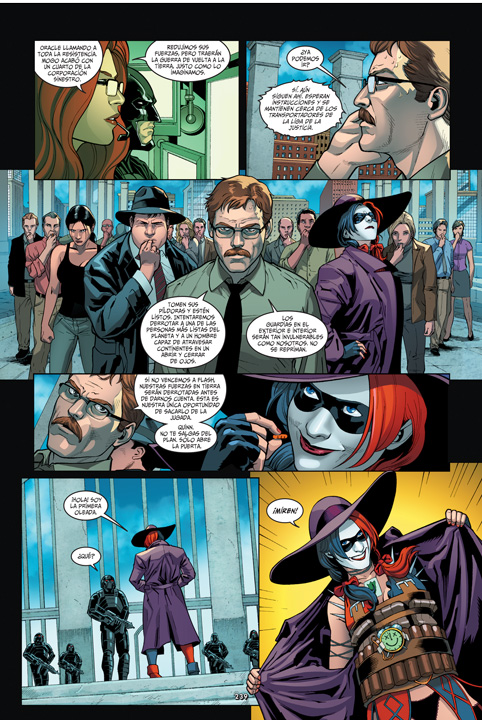 Este ejemplar lo puedes conseguir en nuestra tienda en línea.
Injustice y el canto del canario
Pero esta no es la única referencia a Injustice, ya que la actriz Jurnee Smollett-Bell se ha declarado una gran fan de Injustice.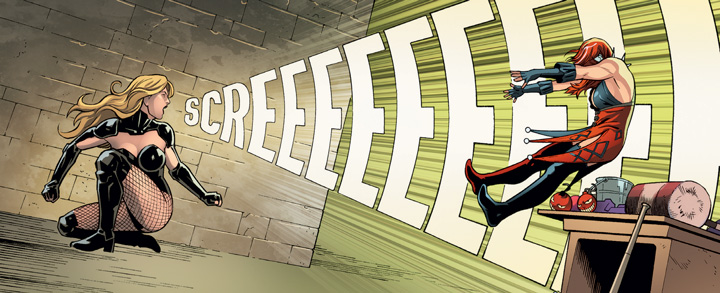 La encargada de encarnar a Black Canary compartió en sus redes sociales una imagen comparativa de su versión de Dinah Lance, con la que aparece en el título de Warner Bros. Interactive y NetherRealm
Hell yeah. All day. #BirdsOfPrey #blackcanary https://t.co/S9xJeTbwyk

— jurnee smollett (@jurneesmollett) January 9, 2020
"Para mí es un honor llevar Black Canary al cine… Es un personaje tan legendario, y me hice fan de Injustice 2… Ha sido increíble trabajar con estas mujeres rockstar, y sentir la hermandad que tenemos, y todos nos hicimos tan cercanos también, ha sido un sueño", dijo Smollett-Bell en declaraciones que SMASH reportó oportunamente
Injustice 2 se acerca a DC Comics México y SMASH
Injustice 2 es la inspiración de Black Canary en Birds of Prey ¿Porqué será relevante esta publicación? Esto ya lo puedes descubrir en nuestros puntos de venta.
SMASH y DC Comics México traerán para tí Injustice 2: Libro Uno e Injustice 2: Libro Dos, dos ediciones Deluxe ideales para los amantes de Injustice.