Con la llegada del crossover Crisis on Infinite Earths, varios integrantes del elenco señalaron que una de las cosas más impactantes que vivieron durante la grabación fue el momento en que Brandon Routh llego al set con el traje de Superman puesto.
"Al verlo en el traje de Superman, todo el mundo sólo se quedó sin aliento. Brandon parecía un dios griego… Músculos en todas partes, un poco cano el cabello… Era perfecto, sus manos estaban siempre en sus caderas", dijo David Ramsey, quien interpreta a John Diggle en Arrow.
El actor siguió contando su experiencia al ver al Hombre de Acero de Kingdom Come de frente a la hora de grabar.
"Parecía un súper hombre. Tus ojos simplemente no podían quitarse de Brandon", añadió.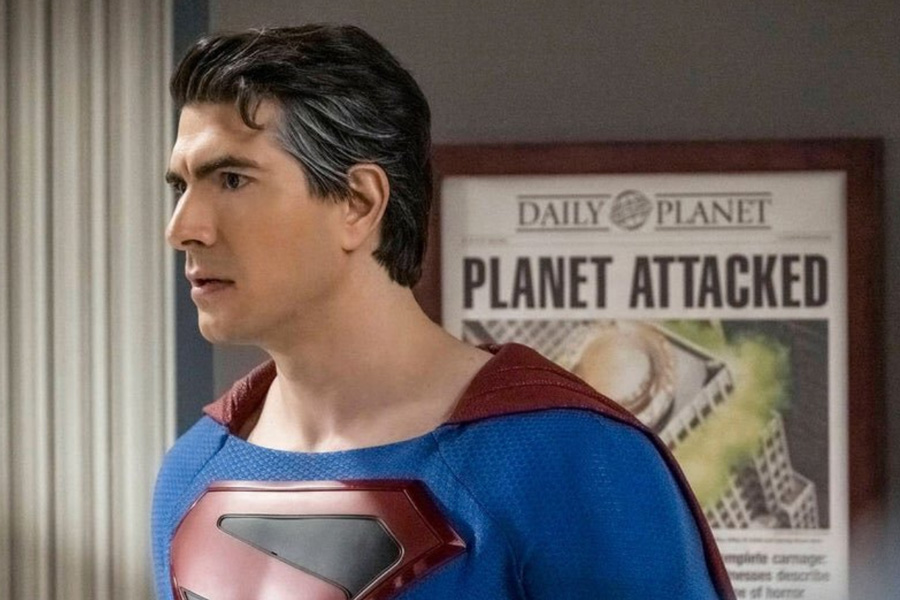 Superman regresa
Por su parte, Carlos Valdés, quien hace al personaje de Cisco en The Flash, también recordó el momento de ver en vivo a Brandon Routh en el set de Crisis on Infinite Earths.
"Fue muy divertido ver a Brandon Routh cambiar de Ray Palmer a Super-Brandon, que es como lo llamábamos en las grabaciones. Es súper extraño pero también muy gratificante verlo interpretar a estos dos personajes, ¿sabes? Significa mucho, no sólo para los fanáticos y los escritores, sino también para el propio Brandon", argumentó.
Finalmente, Hartley Sawyer, quien le da vida al personaje de Ralph Dibny (alias el Hombre Elástico) en The Flash, aseguró que fue impactante ver a Brandon como Superman.
"Esa fue una de las cosas más geniales que he hecho en mi vida, verlo salir con el disfraz. Ese es el tipo, ese es él. Brandon tiene una comprensión profunda de lo que realmente representa Superman y de qué se trata realmente ese personaje. Simplemente me incliné ante él porque era como, 'Hombre, no solo eres tan bueno en esto, sino que lo entiendes. ¡Lo entiendes por completo!'", concluyó.
SMASH Y DC COMICS MEXICO TIENEN PARA TI: DC BLACK LABEL KINGDOM COME, ESCRITO POR MARK WAID E ILUSTRADO POR ALEX ROSS, EL CUAL NO DEBE FALTAR POR NINGÚN MOTIVO EN TU COLECCIÓN.