¿Darkseid puede ser vencido en solitario por héroes del DC Universe?
Sin duda, Darkseid es uno de los villanos más poderosos de todo el DC Universe. Sus Rayos Omega pueden terminar con la vida de cualquier héroe en cuestión de segundos.
Pero a lo largo de los años, varios superhéroes le han hecho frente en solitario, y varios de ellos han salido con la victoria, por lo que te recordamos algunos de estos enfrentamientos.
Ellos son los héroes de DC Universe que han vencido al poderoso Darkseid.
1.-Batman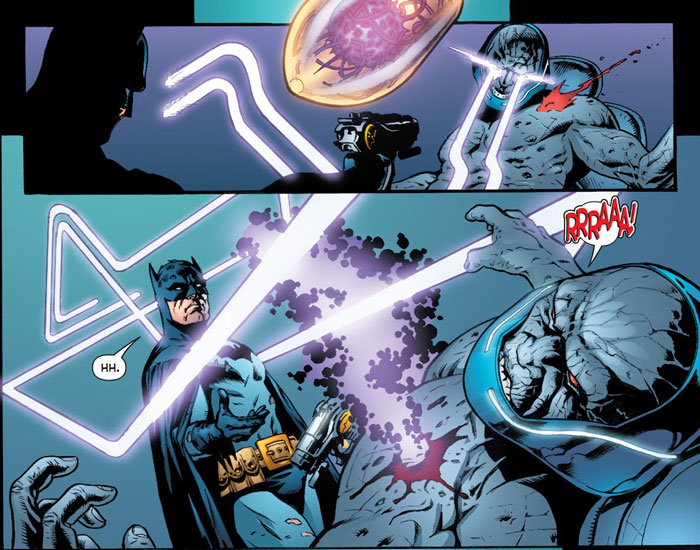 Batman se enfrentó a Darkseid uno a uno en Final Crisis. El Caballero Nocturno al enterarse de la debilidad del villaco con el elemento Radion, realizó una bala que simplemente lo derrotó.
2.- Green Arrow y Atom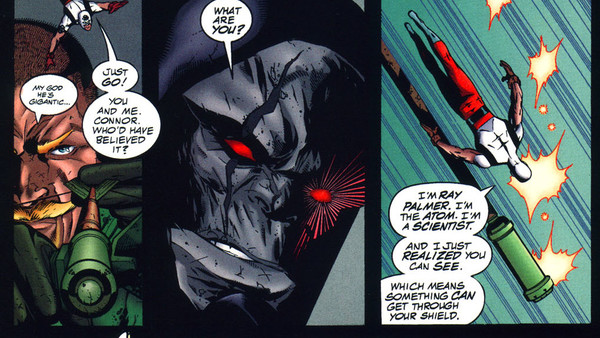 Durante Rock of Ages, los héroes se dan cuenta que los ojos de Darkseid son vulnerables a los ataques, por lo que Green Arrow lanza una flecha con The Atom, lo que le permite a Ray destruir el cerebro del gobernante de Apokolips.
3- Aquaman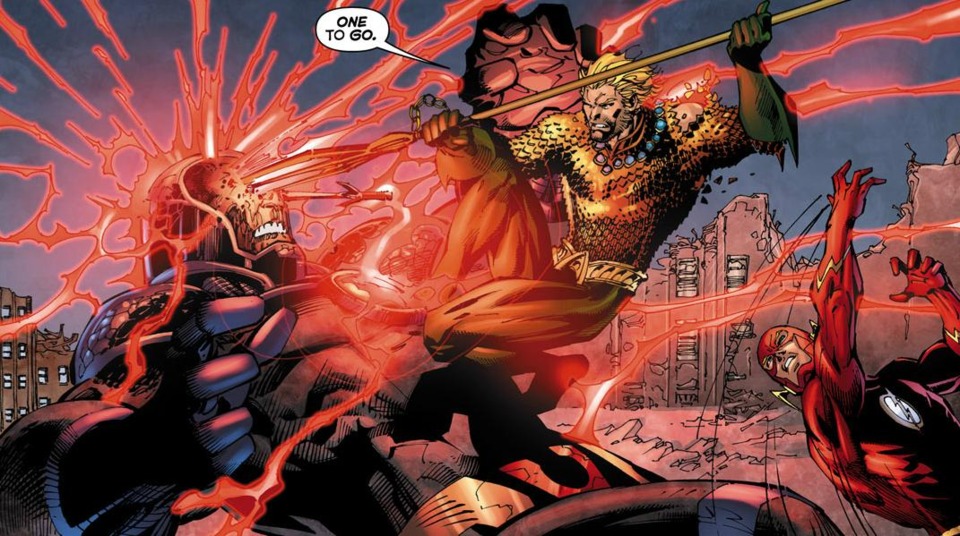 En el arco de Prime Earth, Aquaman usó su tridente para herir a Darkseid, logrando sacarle uno de sus ojos en esa batalla, dejándolo inutilizado de sus Rayos Omega.
4.- Wonder Woman
En Wonder Woman Issue 45, luego de que el villano destruyó a Zeus e invadió su mente, la heroína logra salir avante y le propina una dura derrota.
5.- Flash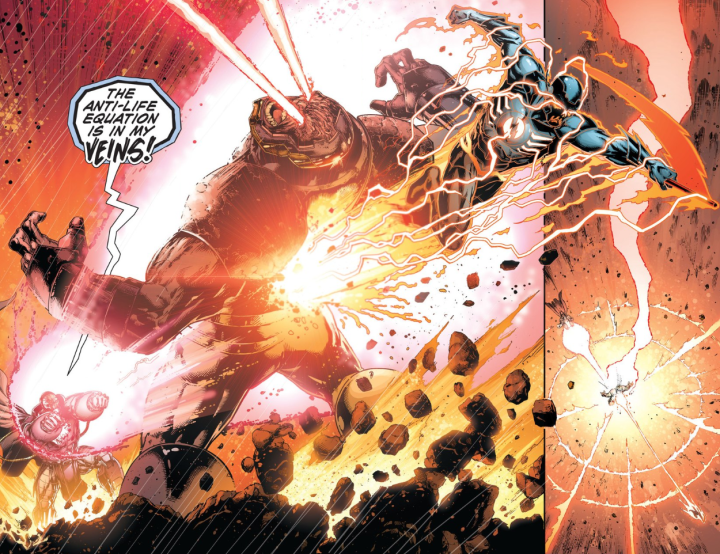 En el reinicio de New 52,  Flash de Barry Allen fue parte de la Liga de la Justicia que participó en la Guerra Darkseid, aquí Anti-Monitor fusionó a Flash con Black Racer. Esta fuerza permitió destruir al villano.
Darkseide en SMASH Y DC COMICS MÉXICO
DC Essential Edition Justice League: La Guerra de Darkseid, escrito por  Geoff Johns e ilustrado por Jason Fabok, Francis Manapul, Ivan Reis, Joe Prado, Oscar Jimenez, Paul Pelletier, Tony Kordos, Kevin Maguire, Phil Jimenez, Dan Jurgens, Jerry Ordway, Scott Kolins, Jim Lee y Scott Williams.