Si eres fan de los villanos de DC, no te pierdas el tráiler de Deathstroke Knights & Dragons: The Movie, la nueva animación de Warner.
Como una exclusiva, IGN presentó el primer tráiler de esta aventura animada del malvado Deadthstroke, el popular villano de DC Comics que ahora se prepara para otra misión. Aquí tenemos el clip.
Deathstroke Knights & Dragons: The Movie – Exclusive Official Trailer (2020)
Descripción official de Deathstroke: Knights & Dragons
La película ofrece una nueva versión del legado de Deathstroke. El mercenario y maestro asesino Slade Wilson lleva dos vidas: una como el asesino implacable conocido como Deathstroke, y la otra como un hombre de familia dedicado. Cuando estos mundos chocan, forzados por el grupo de terrorista conocido como H.I.V.E., es el asesino en Slade quien debe luchar para salvar a sus seres queridos, así como lo que queda de sí mismo. Con su alma destrozada y su hijo cautivo, ¡Deathstroke tendrá que expiar los pecados de su pasado para alimentar las batallas de su futuro!
Dirigida por Sung Jin Ahn con un guión de J.M DeMatteis (Superman: Red Son), Deathstroke: Knights & Dragons – The Movie es una película clasificada R que se basa en la serie animada de CW Seed estrenada el pasado 6 de enero de 2020. La película añade 50 minutos de material extra (87 en total) y cuenta con voces de Michael Chiklis, Sasha Alexander, Castulo Guerra y muchos más.
Deathstroke: Knights & Dragons – The Movie estará disponible en digital y formato físico este verano.
En esta popular serie, las leyendas de los cómics Frank Miller y Jim Lee le brindan al público una versión radicalmente nueva de una de las relaciones más fundacionales de la cultura pop: el Dúo Dinámico compuesto por Batman y Robin.
Colocado en medio de las obras maestras de Miller que definieron una era: BATMAN: YEAR ONE y BATMAN: THE DARK KNIGHT RETURNS, ALL-STAR BATMAN AND ROBIN, THE BOY WONDER reimagina el comienzo de la peculiar relación de los Paladines Encapotados en forma de una poderosa y estimulante narrativa que sigue a dos generaciones de huérfanos traumatizados mientras declaran una guerra absoluta contra el crimen.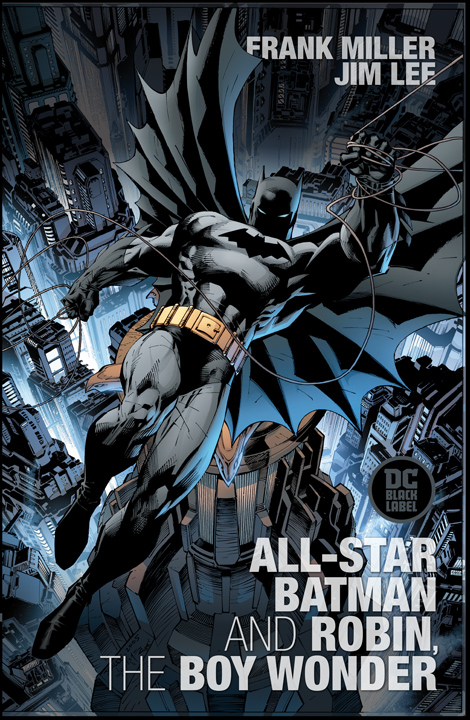 Recopilando los diez números de este clásico moderno, esta edición de lujo incluye una sección especial extra que presenta páginas del guión de Miller, arte a lápiz y selecciones del sketchbook de Lee.