El Arrowverse y DC Universe tienen una nueva heroína. Se trata de Stargirl, de quien apenas a unos días de haber visto un teaser, hoy se presentó un tráiler en plena Crisis en las Tierras Infinitas.
El más importante crossover de los varios que hasta ahora ha presentado la cadena televisiva The CW inspirados en el Universo DC Comics, Crisis en las Tierras Infinitas, presentó a Stargirl, la nueva integrante de su familia y parte de la evolución del Arrowverse. Ahora apuntarán también hacia un público más joven y diverso.
La cadena estrenó el primer avance completo e informó que además de transmitirse por The CW, el programan también estará disponible en el servicio de transmisión on demand llamado DC Universe.
Lo que sabemos de Stargirl además de su tráiler
Stargirl estará protagonizará por Brec Bassinger como Courtney Whitmore, una niña de secundaria cuya vida se pone patas arriba por la conexión de su familia con la Sociedad de Justicia de América.
La serie también contará con la presencia de Amy Smart como Barbara Whitmore, Luke Wilson como Pat Dugan / STRIPE, Joel McHale como Sylvester Pemberton / Starman, Lou Ferigno Jr. como Rex Tyler / Hourman, Brian Stapf como Ted Grant / Wildcat, Henry Thomas como Charles McNider / Doctor Midnight, Joy Osmanski como Paula Brooks / Tigress, Neil Hopkins como Lawrence "Crusher" Crock / Sportsmaster y Nelson Lee como Dragon King.
Stargirl como parte del DC Universe
Como parte de DC Universe, la serie se une a una barra compuesta por las series y animaciones como Titans, Young Justice: Outsiders, Swamp Thing, Doom Patrol y Harley Quinn, y como parte de The CW se une a The Flash, Supergirl, Legends of Tomorrow, Batwoman y Black Lightning.
Conozcan a Stargirl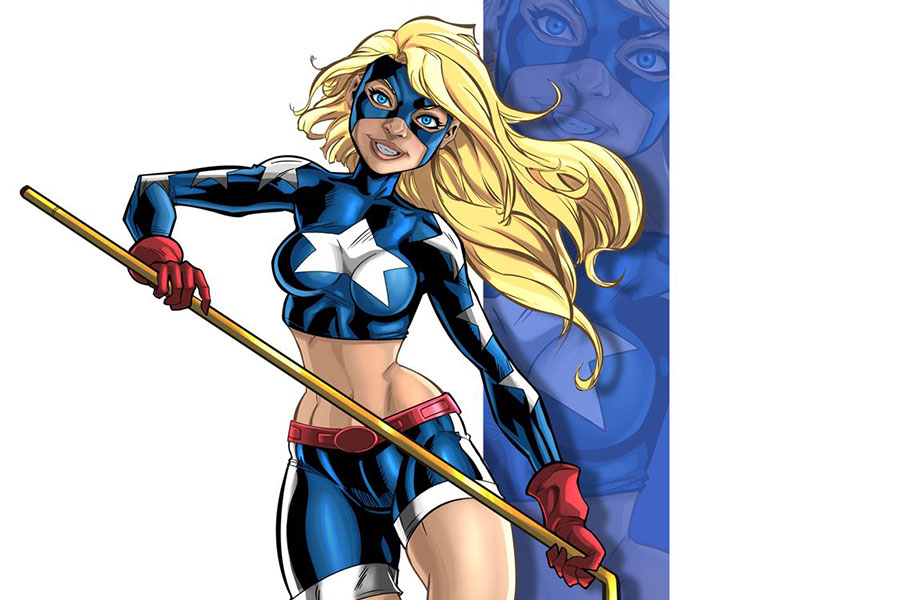 En los cómics, Stargirl, cuyo alter ego es el de Courtney Whitmore, fue creada por Geoff Johns, y su debut se dio en la edición Stars and S.T.R.I.P.E. # 0 (Julio 1999).
La hermana de Johns, quien falleció en un accidente aéreo en 1996, fue la inspiración para Stargirl.
Whithmore es una adolescente criada en Los Ángeles, quien encuentra un bastón, un cinturón y una camisa con una estrella, que la transforman en superheroína.
"Tener la oportunidad de contar una historia celebrando a esta superheroína fue literalmente lo primero que quise hacer porque es muy personal para mí."
"Además, Stargirl es un personaje que habla de ser joven, de un legado y de seguir adelante", señaló Johns, cuando presentó la serie.
Stargirl contará con Geoff Johns, Greg Berlanti y Sarah Schechter como productores. Esta serie llegará después del 21 de marzo de 2020 en plataformas digitales y televisión convencional.