Si el crossover más grande del Arrowverse, Crisis on Infinite Earths, no había causado suficiente impacto en los tres episodios transmitidos, el penúltimo llegó con todo a provocar aún más asombro. Inesperadamente, pudimos ver un cameo de Ezra miller como Flash.
Todo gracias a un inesperado encuentro entre velocistas y no, no nos referimos a Barry Allen, Wally West, Jesse Quick o Nora Allen, sino a nada menos que a Flash de The CW con Flash del DCEU.
¡¿Qué?! Así como lees, estos dos universos se han cruzado por primera vez provocando el crossover más impresionante de todos los tiempos, ¿no nos crees? Entonces mira esto: el impresionante cameo de Ezra Miller como Flash en The CW.
Como podemos ver en el video, Barry Allen de Ezra Miller y Barry Allen de Grant Gustin se encentran en los Star Labs, cada uno portando su respectivo traje de Flash. Esta es la primera vez que un personaje actual aparece en el crossover, ya que, haciendo un poco de memoria, los Superman y Batman que hemos visto participar en el evento son antiguos portadores del manto de estos superhéroes.
Crisis on Infinite Earths en SMASH y DC Comics México
SMASH y DC Comics México no quieren que pierdas detalle de una de las tramas más espectaculares en la historia de los cómics y por ello te la trae una edición de lujo que no te puedes perder.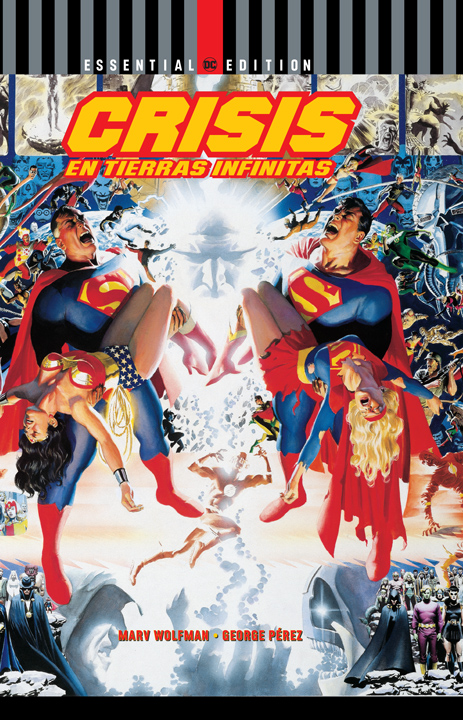 DC Essential Edition: Crisis on Infinite Earths en un tomo con pasta dura, y en español, para que descubras la historia que cambió el Universo DC y varias sorpresas más que deben estar en tu colección.