No cabe duda que una de las obras más importantes en la historia de Batman es la que Frank Miller nos entregó en el año de 1986 es The Dark Knight Returns, la cual se ha convertido en una historia de culto, la cual ha derivado en dos secuelas.
Si bien recuerdas el final de la primera parte, Batman finge su muerte tras la batalla ante Superman en el Crime Alley, para seguir su vida escondido en las sombras de Gotham, aunque la idea original de Miller difería por mucho con el desenlace que leímos en la edición Deluxe.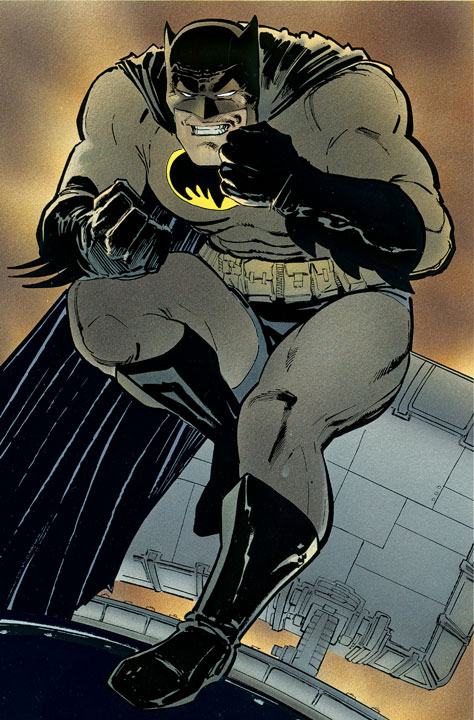 En una conferencia en el marco de la London Comic Con, Miller le confesó a la audiencia que su idea original para el final de The Dark Knight Returns era que Batman muriera asesinado a manos de la policía de Gotham City, lo que hubiera funcionado como un final oscuro y poético del Caballero de la Noche, de acuerdo con el autor.
En lugar de ello, Miller optó por contar el final que conocemos de esta obra, cuando Bruce Wayne finge su muerte para regresar al mando de un ejercito con el propósito de impartir justicia a lo largo y ancho de Gotham City.
El final de The Dark Knight Returns dio pie a las dos secuelas, The Dark Knight Strikes Again y The Dark Knight: The Master Race, en 2002 y 2018, respectivamente.
Miller también dio avances de su último trabajo Superman: Year One, el cual saldrá publicado en 2019 bajo el sello de DC Black Label.
"Va a contar sus orígenes desde cuando Pa Kent lo descubre en el campo de maíz. Y el niño pequeño crece a la juventud y luego a la edad adulta … Nunca he tenido realmente mi grieta significativa en Superman… En el reparto de DC Comics, que tiene de lejos la mitología más fuerte y rica, hay esos tres pilares que tienen Superman, Batman y Wonder Woman".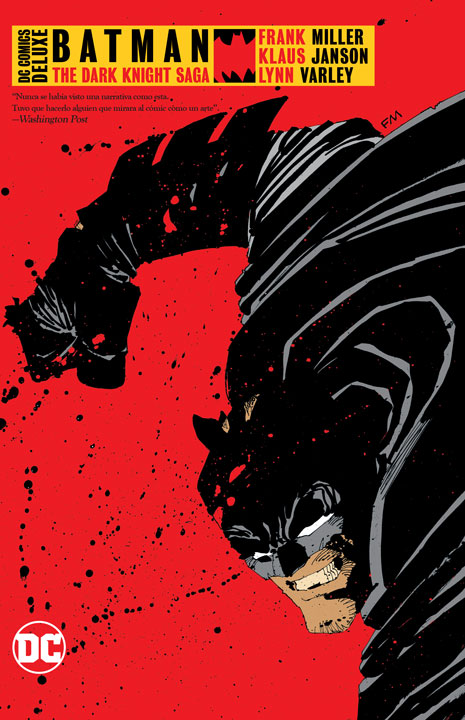 Tú aún estas a tiempo de seguir una de las historias más importantes de la historia del comic, con Batman: The Dark Knight Saga, la cual contiene las dos primeras partes de esta saga. Aún puedes conseguir en diferentes puntos de venta este ejemplar de colección.
Y no olvides conseguir la gran conclusión a esta saga con The Dark Knight: The Master Race, historia que te presenta DC Comics México y SMASH en su formato DC Deluxe Edition, en un ejemplar imperdible.