Frank Miller es uno de los nombres más respetados en la industria, gracias a obras como Batman: Year One, y todo el Universo de The Dark Knight Returns, pero también es un hombre que reconoce el esfuerzo de millones de doctores y enfermeros que en la actualidad luchan en la pandemia por Coronavirus que azota al mundo.
En su recién estrenada cuenta de Instagram, Frank Miller compartió el obsequio que le hizo a una enfermera, a quien le reconoció su valiosa labor en un hospital de España, donde el Coronavirus ha causado estragos en todos los niveles.
"Mónica es sobrina de una amiga íntima mía y una heroína de la salud… Como enfermera de la UCI en el Hospital Universitario Getafe de Madrid, ha estado trabajando incansablemente para salvar vidas… Escuché que es fanática de Carrie Kelley, y no podría estar más honrado de dibujar esto para ella".
Miller dibujó en una portada en blanco de DKIII la versión de Robin de Carrie Kelley con un mensaje personalizado y en español a Monica: "¡Gracias por tu sacrificio, enfermera Monica!".
Con este mensaje, el creador de Carrie Kelly ha expresado su apoyo a todos los trabajadores del sector salud en los países donde el Coronavirus ha obligado a sus habitantes a resguardarse en cuarentena obligatoria.
The Dark Knight Saga en SMASH y DC Comics México
Frank Miller reinventó completamente la leyenda de Batman en su saga de una Gotham City que se ha podrido en un futuro cercano, 10 años después de que el Caballero Oscuro se ha retirado.
Conforme la sociedad civil se desmorona a su alrededor, el aspecto vigilante largamente reprimido de Bruce Wayne finalmente se libera de sus grilletes autoimpuestos.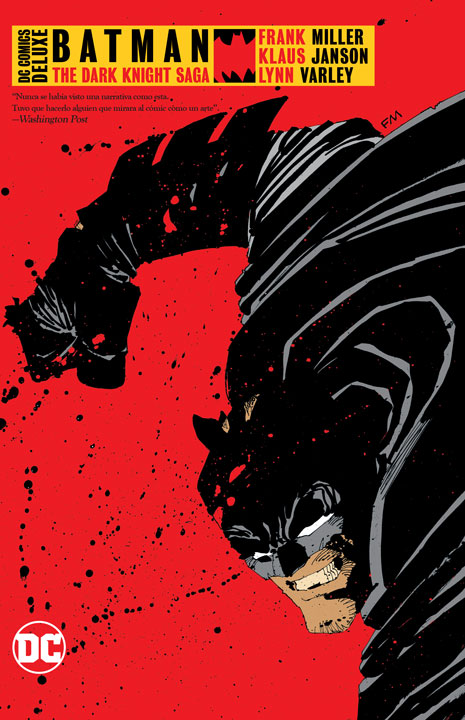 SMASH y DC Comics México presentan The Dark Knight Saga, las dos historias que hicieron a Frank Miller escribir su nombre con letras de oro en la mitología del Caballero Oscuro.
¡Entra a este enlace y consigue tu ejemplar de lujo!