El final de la cuarta temporada de Gotham dejó las cosas claras para Bruce Wayne (David Mazouz), quien está decidido a defender la ciudad de la forma que pueda y no estará solo en su lucha con el crimen.
En entrevista con la página Comic Book durante la San Diego Comic-Con 2018, Mazouz habló sobre el equipo que protegerá a la ciudad y lo que puedes esperar de él:
"Cuando Alfred y Bruce regresen este año; Alfred (Sean Pertwee), Bruce y Lucius (Chris Chalk) van a ser probablemente el equipo más fuerte en el show. Ellos están trabajando juntos, tienen los mismos objetivos. Lucius va a estar haciendo gadgets, Alfred estará entrenando a Bruce, y realmente serán esas dos personas, junto con el mismo Bruce, que propulsarán la transformación de Bruce en justiciero enmascarado".
Todo en la serie se ha ideo acomodando para este momento en particular, ya se preparan las bases para que Bruce se convierta en el Caballero de la Noche.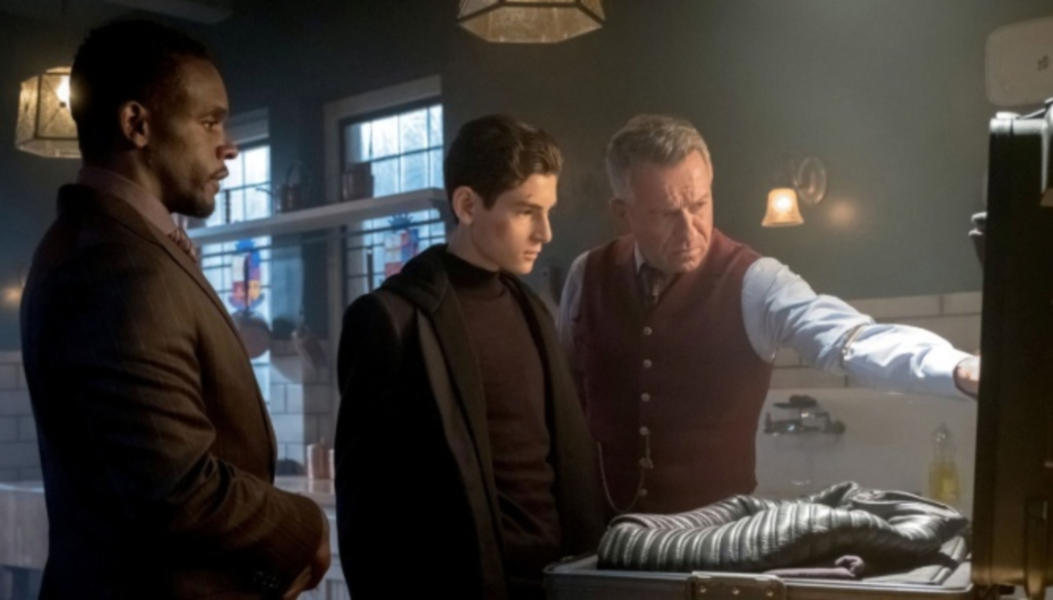 La última temporada adaptará para su final el arco de Batman: Zero Year, .Luego de que Jeremiah Valeska hiciera explotar el puente de la ciudad, el caos reinará Gotham y serán Bruce y sus aliados quienes tendrán que regresar las cosas a la normalidad.
Gotham está estelarizada por Ben Mackenzie como el teniente James Gordon, David Mazouz como el joven Bruce Wayne, Sean Pertweecomo el fiel Alfred Pennyworth, Robin-Lord Taylor como Oswald Cobblepot / The Penguin, Donal Logue como Harvey Bullock, Cory Michael Smith como Edward Nygma / The riddler, Michael Chikliscomo Solomon Grundy, Cameron Monaghan como Jerome Valeska, Erin Richards como Barbara Kean, Jessica Lucas como Tabitha Galavan, Camren Bicondova como Selina Kyle / Catwoman, Morena Baccarin como Leslie Thompkins, Benedict Samuel como Jervis Tetch / Mad Hatter, Crystal Reed como Sofia Falcone, Alexander Siddig como Ra's al Ghul y Peyton List como Poison Ivy.