La serie Gotham ha comenzado a trabajar en su última temporada. el caos reinará la ciudad y todo dependerá de aquellos personajes que estén dispuestos hacer lo que sea necesario para recuperar el lugar. Mientras la resolución llega, mientras no te pierdas la primera imagen que se tiene de esta temporada.
La fotografía corresponde al material promocional de regalo que se le da a los asistentes de la San Diego Comic-Con, el cual, en esta ocasión, muestra el primer arte que se ha dado a conocer sobre la quinta temporada de Gotham: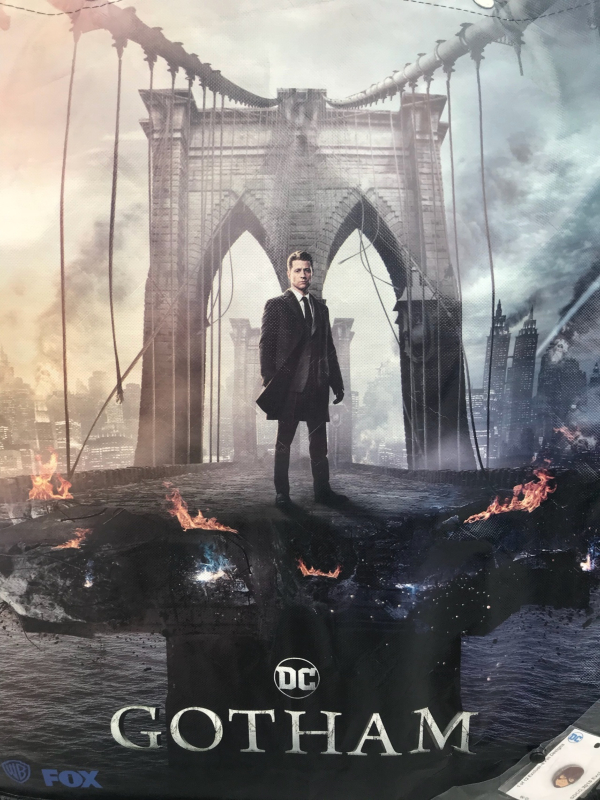 En ella podemos ver a Jim Gordon (Ben Mackenzie) sobre el puente principal de la ciudad completamente destruido, situación provocada por Jeremiah Valeska durante el final de la temporada cuatro. Hasta el momento se sabe que Gotham adaptará para su última temporada el arco de Batman: Zero Year, , orillando al joven Bruce Wayne a decidirse por convertirse en Batman.
Gotham está estelarizada por Ben Mackenzie como el teniente James Gordon, David Mazouz como el joven Bruce Wayne, Sean Pertwee como el fiel Alfred Pennyworth, Robin-Lord Taylor como Oswald Cobblepot / The Penguin, Donal Logue como Harvey Bullock, Cory Michael Smith como Edward Nygma / The riddler, Michael Chikliscomo Solomon Grundy, Cameron Monaghan como Jerome Valeska, Erin Richards como Barbara Kean, Jessica Lucas como Tabitha Galavan, Camren Bicondova como Selina Kyle / Catwoman, Morena Baccarin como Leslie Thompkins, Benedict Samuel como Jervis Tetch / Mad Hatter, Crystal Reed como Sofia Falcone, Alexander Siddig como Ra's al Ghul y Peyton List como Poison Ivy.
Recuerda que puedes seguir al Caballero de la Noche en los cómics de SMASH y DC Comics México, quienes traen para ti el evento de Dark Nights: METAL de forma semanal y las series Batman, Detective Comics y All- Star Batman cada mes dentro de la etapa Rebirth del Universo de DC.