Con el estreno de la cinta Birds of Prey, muchos fanáticos han empezado a conocer a los personajes de esta película, incluida Helena Bertinelli, mejor conocida como Huntress, la cual ya tuvo su aparición dentro de la serie Arrow, encarnada por Jessica De Gouw.
En la película Birds of Prey, Mary Elizabeth Windstead interpreta a Bertinelli.
Ante el estreno de la cinta, el artista conceptual Andy Poon compartió las imágenes del diseño que realizó del traje de la heroína.
"Este es el concepto de Huntress 2.0 que hice para la diseñadora de vestuario Maya Mani casi al mismo tiempo que exploramos el traje Green Arrow y Canary hacia el final de la temporada 6. Lástima que no regresó antes de que terminara la serie, me hubiera encantado ver que esto cobrara vida", escribió Poon.
¿Cómo era Huntress en el Arrowverse?
La versión de Huntress en el Arowverse debutó en la primera temporada, donde estuvo en tres capítulos, y tuvo una aparición en la segunda temporada. A pesar de mostrar lealtad a su padre, Frank, Helena considera a su progenitor como un hombre malvado, que debe de pagar ante la justicia los crímenes que ha cometido.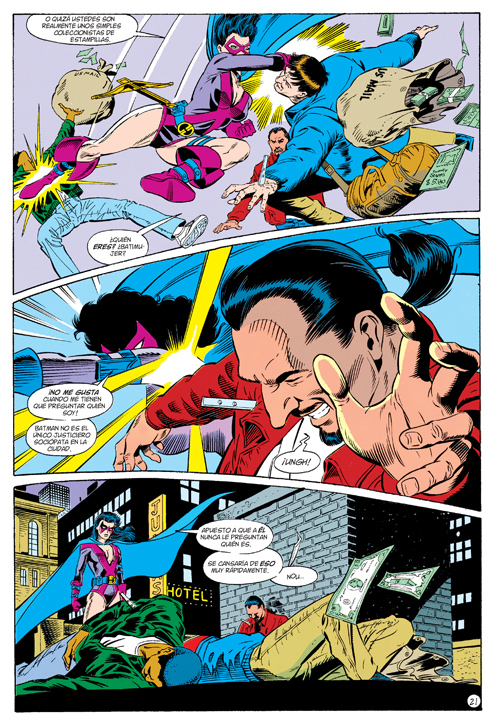 Luchando con el Arrowverse, Helena se da cuenta que la justicia y la venganza son dos conceptos diferentes, ya que ella buscó asesinar a su padre. Esto no fue posible tras ser detenida por Oliver.
El legado de Huntress continúa con Bianca Bertinelli, quien podría aparecer en la nueva serie Green Arrow and the Canaries.
Huntress y las Aves de Presa llegan a SMASH y DC Comics México
Birds of Prey y Harley Quinn invadirán las salas de cine en 2020. Por ello no podía faltar un tomo de colección para que la experiencia cinematográfica vaya más allá de la pantalla.
SMASH y DC Comics México traen Harley Quinn y las Aves de Presa, un tomo con seis emocionantes aventuras de las nuevas heroínas de Gotham.