Uno de los artistas actuales que ha dejado una huella inconfundible en su trabajo es Jock, un artista cuyo estilo puede exteriorizar los temores más profundos, algo que quedó de manifiesto en su paso por Detective Comics entre 2010 y 2011, a lado de Scott Snyder.
Mark Simpson, nombre real de Jock, nació el 24 de septiembre de 1972. Sus inicios en la industria del cómic se dieron en la revista 2000AD, lo cual lo llevó a otros títulos de cómics como Judge Dredd. Sus primeros éxitos con DC fueron Green Arrow Year One y The Loosers, ésta última para Vertigo.
En 2010 Jock es el artista seleccionado para llevar los trazos de las historias de Scott Snyder en su etapa dentro de Detective Comics, destacando los arcos Cutter, The Blak Mirror, Hungry City, Mi Arquitecto Oscuro y The Face in the Glass.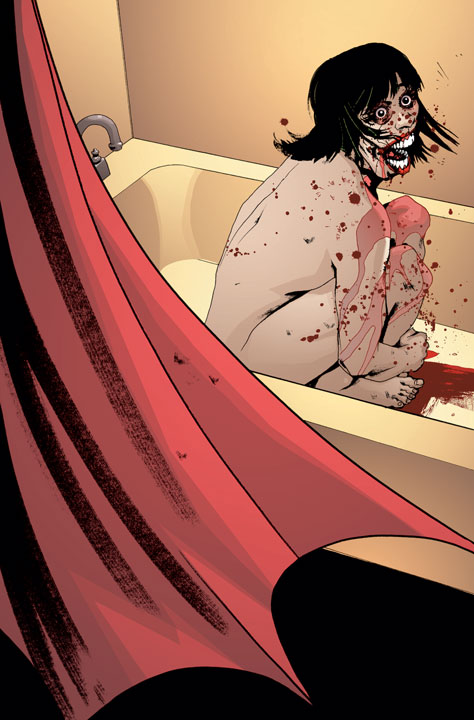 Su estilo reflejan los estados psicológicos de cada personaje, pasando de la tranquilidad a la desesperación y el horror. Los colores que usa pueden llevarnos a diferentes fases en los personajes, llevando a un Joker del horror a la locura.
El talento de Jock no sólo se limita a las viñetas de los cómics. El artista ha tenido a su cargo trabajos de promoción en el cine, destacando producciones como Star Wars, Iron Man 3, Battleship y Batman Begins, del 2005.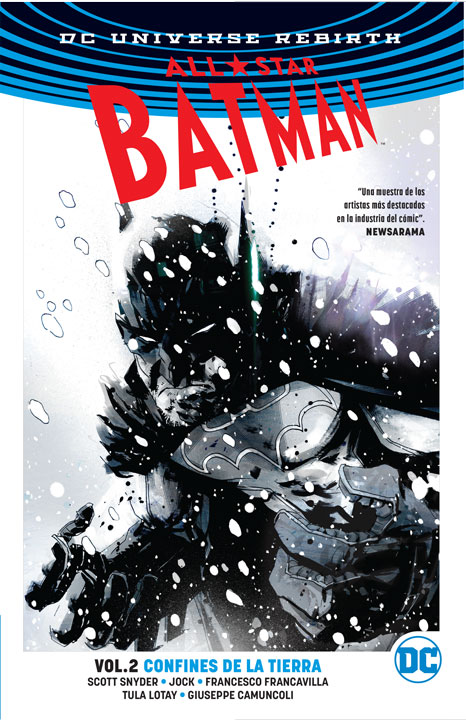 Otro de los trabajos en los que podemos ver el talento de Jock se presentó en el segundo volumen de All-Star Batman, Confines de la Tierra, ejemplar que ya puedes encontrar en todos los puntos de venta SMASH.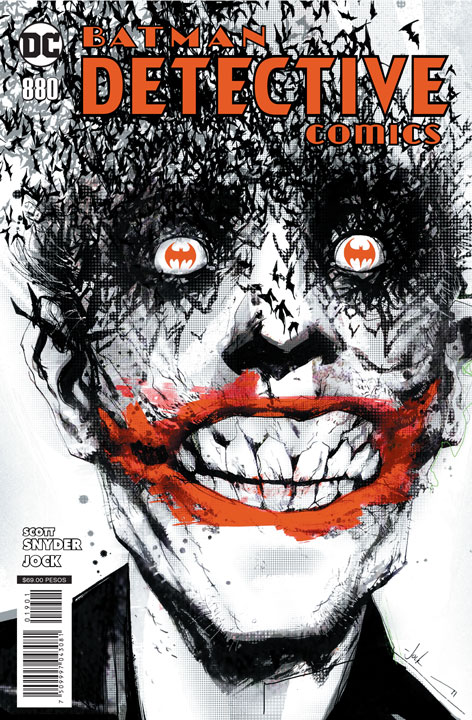 Uno de los tomos más emblemáticos de la carrera de Jock en las páginas de Detective Comics es la edición #880, un ejemplar de colección que SMASH y DC Comics México ponen a tu disposición, en exclusiva a través de Sanborns