El legado del cineasta John Carpenter en el séptimo arte es invaluable. El oriundo de Nueva York nos ha entregado cintas como Halloween, Escape from New York, The Fog, Starman y Prince of Darkness, entre otros clásicos más, y ahora Carpenter debutará en las filas de DC Comics, con uno de los viejos conocidos: Joker.
A través de su página oficial, DC Comics anunció que John Carpenter unirá fuerzas con el escritor Anthony Burch, para escribir The Joker: Year of the Villian #1, ejemplar que en los Estados Unidos saldrá a la venta en el mes de octubre de 2019, cuyo arte estará a cargo de Phillip Tan y Marc Deering.
"El Joker es el mejor villano de los cómics… Estoy orgulloso de reunirme con Anthony en este proyecto", declaró Carpenter a la página oficial de DC, donde se detalló que el cineasta estará al frente del equipo creativo de un único tomo, de 40 páginas, en el marco del evento Year of the Villian.
"Estoy emocionado más allá de las palabras de escribir para el villano más grande de Gotham… Espero que las hazañas del Joker te hagan reír, temblar y que crezcan con náuseas al mismo tiempo", dijo Burch, co-escritor del proyecto.
Carpenter y Burch ya saben lo que es escribir cómics, ya que en años anteriores se encargaron de darle forma a la historia Big Trouble in Little China, de la miniserie Old Man Jack para el sello BOOM.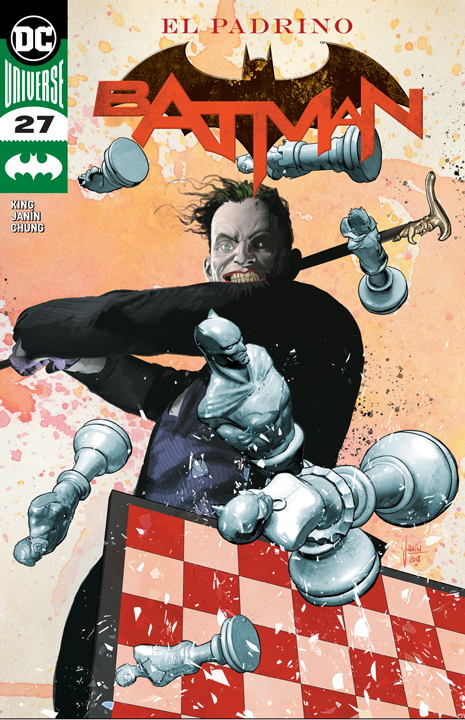 En lo que Joker: Year of the Villian #1 llega a nuestro país, recuerda que SMASH y DC Comics México tienen a tu alcance Batman #27, donde el Joker busca ser partícipe de la boda del año, entre Batman y Catwoman.
Y no te despegues de nuestro sitio oficial y redes sociales, ya que oportunamente te informemos de las sorpresas que tendremos, en relación al lanzamiento de la cinta Joker, que ocurrirá en Octubre de 2019, así como el lanzamiento de Joker: Year of the Villian #1 en territorio mexicano.