A través de sus cuentas en redes sociales, Zack Snyder ha confirmado el primer cambio dentro de su corte de Justice League
Con el lanzamiento de Zack Snyder's: Justice League, la cual se estrenará en 2021 a través de plataformas digitales, en redes sociales siguen las dudas en relación a un cambio que tendrá esta película, cuyo corte original se estrenó e cines en Noviembre de 2017.
En su cuenta de la red social Vero, Zack Snyder sigue respondiendo las preguntas de sus seguidores, quienes tienen curiosidad sobre los cambios inmediatos de su corte en relación al que presentó Joss Wheedon.
VERO: Zack Snyder's Justice League will not have red sky in the third act. from r/DC_Cinematic
Snyder ha confirmado que en la batalla contra Steppenwolf en Chernobyl hará el cambio del cielo color rojo que se vio en la cinta, uno de los cambios más evidentes que Joss Whedon realizó en relación a la idea original del director de Man of Steel.
En los primeros avances de Justice League se vislumbró un escenario oscuro en las batallas climáticas, algo que cambió en relación a su estreno en cine.
La fuerza de las redes sociales tras el Zack's Snyders: Justice League
Robert Greenblatt, presidente de Warner Media Entertainment, habló de la fuerza de las redes sociales para lograr que el estudio consiguiera programar el lanzamiento del famoso Snyder Cut, el cual se verá a través de plataformas digitales.
"Desde que llegué aquí hace 14 meses, el movimiento #ReleaseTheSnyderCut ha sido un golpe de tambor diario en nuestras oficinas y bandejas de entrada. Bueno, los fanáticos han preguntado, y estamos encantados de cumplir finalmente. Al final del día, realmente se trata de ellos y estamos más que entusiasmados de poder lanzar la visión definitiva de Zack para esta película en 2021. Esto nunca podría haber sucedido si no fuera por el trabajo duro y los esfuerzos combinados de los equipos de HBO Max y Warner Bros. Pictures".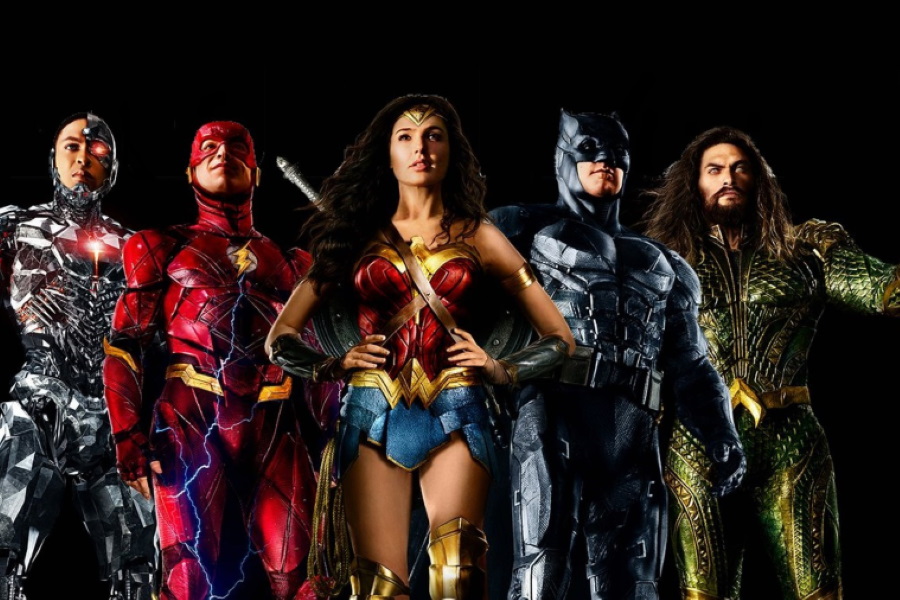 El reparto de Justice League lo encabezan Henry Cavill como Clark Kent/Superman, Ben Affleck como Bruce Wayne/Batman, Gal Gadot como Diana Prince/Wonder Woman, Ezra Miller como Barry Allen/The Flash, Jason Momoa como Arthur Curry/Aquaman, Ray Fisher como Victor Stone/Cyborg, Amy Adams como Lois Lane, Jesse Eisenberg como Lex Luthor, Jeremy Irons como Alfred Pennyworth, J.K. Simmons como James Gordon, Amber Heard como Mera y Willem Dafoe como Vulko.
Justice League: La Guerra de Darkseid ha llegado a SMASH y DC Comics México
Para evitar que la Tierra sea un daño colateral en la guerra de dioses, la Liga de la Justicia debe descubrir los secretos de los Nuevos Dioses y revelar la verdad detrás de la identidad del Anti-Monitor y su historia con Darkseid.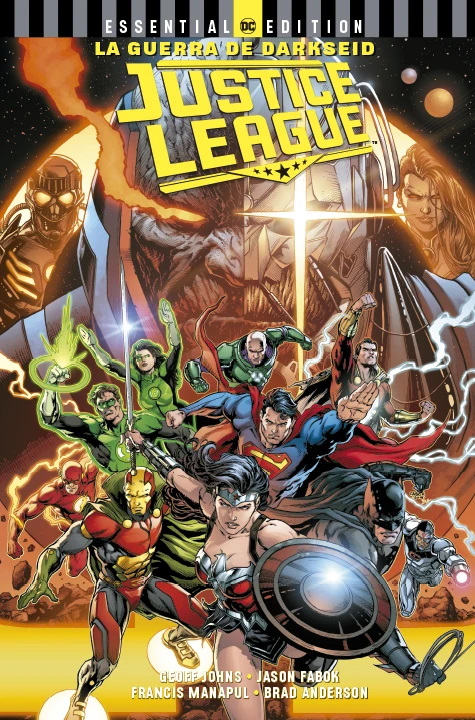 SMASH y DC Comics México tienen para ti DC Essential Edition Justice League: La Guerra de Darkseid, un tomo imperdible que debes conseguir en este enlace, con la seguridad que te llegará a las puertas de tu casa