Finalmente, el equipo de superhéroes más antiguo de la historia debutará en una película animada con Justice Society: World War II.
A través de The Hollywood Reporter se dio a conocer la primera imagen y el reparto de voces de Justice Society: World War II, película de animación con la que debutará el veterano equipo dentro del DC Universe. De las 42 películas de animación de DC, es la primera protagonizada por el equipo de héroes que en los cómics apareció por primera vez durante la Segunda Guerra Mundial.
Justice Society: World War II contará con un elenco de voces liderado por Stana Katic como Wonder Woman y Matt Bomer como The Flash. Ellos ya habían trabajado juntos en Superman: Unbound de 2013.
El elenco de Justice Society: World War II incluye a Elysia Rotaru como Black Canary, Chris Diamantopoulos como Steve Trevor, Omid Abtahi será Hawkman, Matthew Mercer dará vida a Hourman, Armen Taylor será Jay Garrick, Liam McIntyre prestará su voz a Aquaman, Ashleigh LaThrop a Iris West, Geoffrey Arend a Charles Halstead/Advisor, Keith Ferguson al Dr. Fate y Darin De Paul interpretará a Roosevelt.
La película Justice Society: World War II es una producción de Warner Bros. Animation, DC y Warner Bros. Home Entertainment, quienes también compartieron una primera imagen:
Justice Society World War II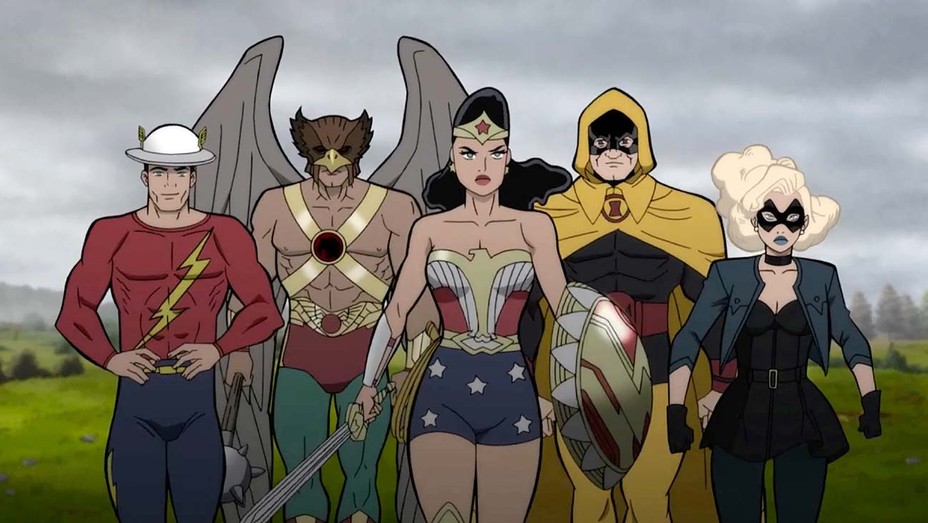 Jeff Wamester será el director con un guión de Meghan Fitzmartin (DC Super Hero Girls) y Jeremy Adams (Batman: Soul Of The Dragon ). Jim Krieg (Batman: Gotham by Gaslight) y Kimberly S. Moreau (Batman vs Teenage Mutant Ninja Turtles) están produciendo.
Fuente: The Hollywood Reporter
Busca en nuestra tienda online:
DC Comics Deluxe – Injustice 2 Libro Tres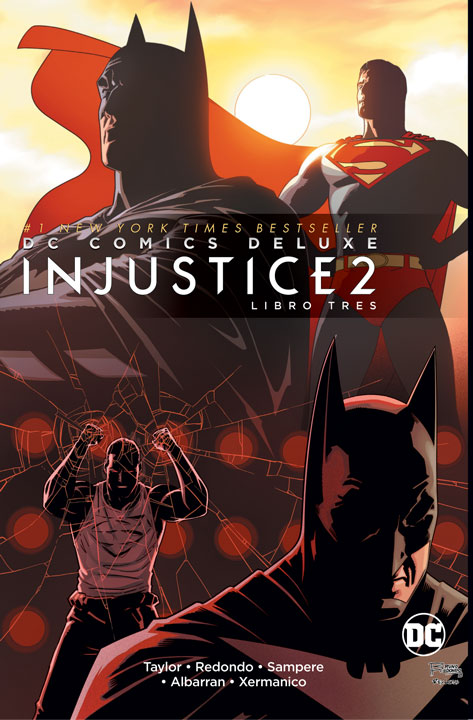 ¡El universo está en peligro, y ellos pagarán el máximo sacrificio!
Durante más de cinco años, el escritor Tom Taylor ha creado una épica historia que comenzó con una pregunta: ¿Qué pasaría si Superman se volviera malo? Y la respuesta es una de las historias más aclamadas en el Universo DC, que llega a su conclusión en esta espectacular edición… ¡Conectando directamente con los eventos del videojuego Injustice 2!
Una nueva catástrofe se gesta cuando los Red Lantern reclutan a Starro el Conquistador y sólo un héroe puede cambiar la marea… Pero antes, el cazarrecompensas intergaláctico Lobo, tendrá que proteger a Jaime Reyes –alias, Blue Beetle– el tiempo suficiente para cambiar el destino del universo.
Mientras tanto, en la Tierra, la guerra entre Batman y Ra's al Ghul alcanza una frágil tregua, pero una nueva amenaza desde las estrellas ha fijado su mirada en la humanidad. Cuando Brainiac y el Gorila Grodd unan sus fuerzas, dará inicio la batalla más grande en el Universo Injustice.
Del escritor Tom Taylor (DCEASED), y los artistas Bruno Redondo (TITANS) Daniel Sampere (JUSTICE LEAGUE DARK), Juan Albarran (JUSTICE LEAGUE DARK) y Xermanico (WONDER WOMAN). Recopila los volúmenes 5 y 6 de INJUSTICE 2.

También se está leyendo:
Batman, Superman, Wonder Woman y Flash tienen un nuevo enemigo…
Henry Cavill desea ser el próximo James Bond
Galería | La nostalgia de Superman
10 alimentos con hierro que debes incluir en tu dieta