El futuro de la Tierra y del Arrowverse no deja de ser incierto en ningún momento. Apenas los héroes terminan con una amenaza cuando otra ya se aproxima. Para fortuna de la humanidad, hay una gran cantidad de héroes allá afuera que constantemente detienen al mal, un equipo de ellos es Legends of Tomorrow, quienes al parecer ya no contarán con Wally west.
El portal TV Line reporta que el personaje de Kid Flash, interpretado por Keiynan Lonsdale en el Arrowverse, ya no regresará como uno de los personajes recurrentes de la serie durante la cuarta temporada.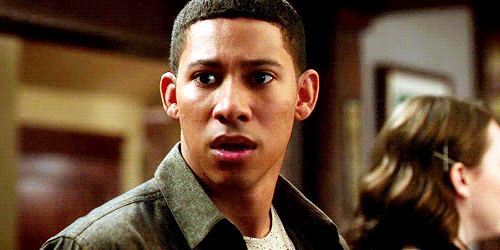 Kid Flash dio el salto a Legends of Tomorrow al principio de la tercera temporada de la serie, luego de ofrecerle su ayuda a Nate Heywood. De ahí que el héroe se volviera parte de la tripulación de la Waverider. El hecho de que ya no sea parte de los personajes regulares, no quiere decir que no podamos ver nuevamente a Wally como uno de los héroes invitados de algún episodio.
Mientras que Kid Flash sale, anteriormente se había dado a conocer que Constantine (Matt Ryan) se uniría a los héroes de Legends como uno de los héroes regulares, noticia que a más de uno seguro emocionó.
Matt Ryan conquistó a los fans de DC y Vertigo con su interpretación de John Constantine, la cual arrancó con su propia serie en solitario dentro de la cadena NBC, aunque sólo duró una temporada. Sin embargo, el personaje ha podido trascender y abrirse espacio dentro del Arrowverse.
Se sabe que el discípulo de Barry Allen formará parte de la quinta temporada de Flash, por lo que sus fans no deben preocuparse por no volverlo a ver nuevamente. La nueva temporada de Legends of Tomorrow estrenará en otoño de este año en Estados Unidos.
¿Qué héroe te gustaría ver unirse a Legends of Tomorrow para futuros episodios?