El Universo Expandido de DC Comics comenzó con la llegada de Man of Steel en 2013. No había mejor forma de iniciar un proyecto de este tipo que con el primer superhéroe de los cómics, Superman. Sin embargo, la cinta sólo era el principio de lo que se aproximaba para el personaje, cuya historia estaba planeada para ser contada en cinco películas diferentes.
¡Recuerda que SMASH y DC Comics México traen para ti cada mes un nuevo número de Superman y Action Comics dentro de la etapa Rebirth!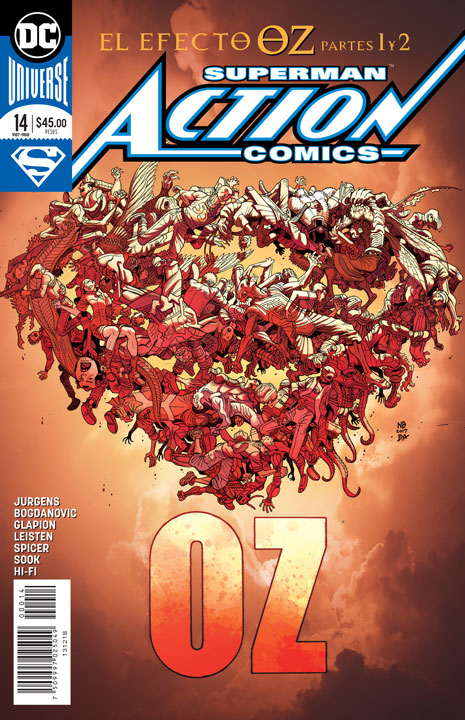 Gracias al artista Jay Oliva, quien trabajó con Zack Snyder en la realización de los storyboards de Man of Steel y Batman V Superman (2016), sabemos que el plan de Snyder para Superman era más grande. Respondiendo a un fanático en Twitter, Oliva reveló que la película de Superman era la primera parte de cinco:
Man of Steel was never meant to have a sequel because it was supposed to be chapter 1 of a 5 chapter story. Notice how BvS follows exactly after MoS? It's like book two of Harry Potter.

— Jay Oliva (@jayoliva1) April 22, 2018
"Man of Steel nunca tuvo la intención de tener una secuela porque se suponía que iba a ser el capítulo 1 de 5. Notaste cómo Batman V Superman sucede exactamente después de Man of Steel?".
La idea era que la película de Man of Steel funcionara como el primer capítulo de la historia de Superman en el DCEU. A éste le seguirían Batman V Superman, Justice League (2017), la secuela de Justice League y un último proyecto desconocido.
Entre cambios y reestructuraciones dentro del calendario de DC Films y sus producciones, todo indica que el destino del héroe dentro del DCEU tuvo que tomar otros caminos.
Hasta el momento, se sabe que una secuela individual para el Hombre de Acero no está en los planes inmediatos de Warner, por lo que habrá que esperar a nueva información sobre futuros proyectos de Warner y DC Comics.