Hace cinco años, la película The Man of Steel comenzó con el Universo Extendido de DC, el cual tuvo un reinicio de todas las historias que se han visto de Superman, donde Henry Cavill obtuvo el protagonismo de esta y se ha convertido en la primera película oficial de este personaje dentro del universo.
En The Man of Steel, Superman tuvo que enfrentarse a uno de sus más grandes rivales, el General Zod, un kryptoniano con ser de venganza que llegó a la Tierra para destruir a Kal-El, pero no llegó solo, ya que sus seguidores y leales aliados lo acompañaron y están dispuestos a hacer lo necesario para destruirlo, justo entre esos aliados se encuentra Car-Vex.
Justamente, Car-Vex acaba de salir nuevamente de la Zona Fantasma para compartir una imagen protagonizada por ella de una escena detrás de cámaras de The Man of Steel; bueno, en realidad quien dio a conocer la imagen fue Samantha Jo, actriz que dio vida a Car-Vex en el filme, y quien a través de la red social Vero compartió este recuerdo.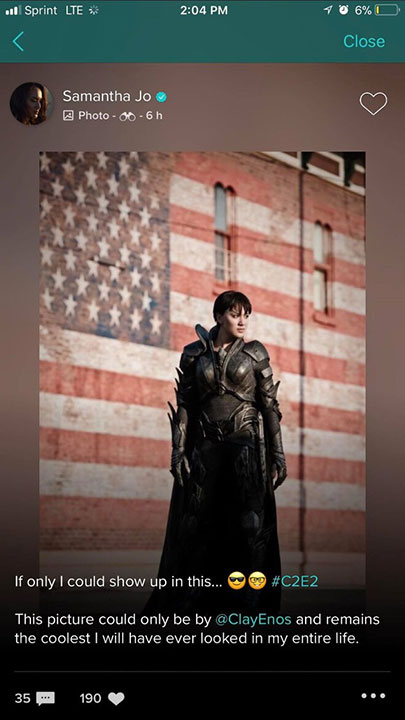 No cabe duda que el tiempo pasa demasiado rápido, aunque cinco años de distancia no es mucho, cada vez que vemos este tipo de recuerdes se siente como si hubiera sido ayer cuando vimos por primera vez la película.