En redes sociales, las diferentes producciones que conforman el Arrowverse presentaron los pósters de cara a sus nuevas temporadas, que se emitirán hasta 2021
Las series del Arrowverse presentarán los detalles de sus nuevas temporadas en el evento DC FanDome, y prueba de ello son los increíbles pósters que compartieron en redes sociales.
Gracias a las cuentas de Instagram de las diferentes producciones del Arrowverse, podemos traerte los posters que han cautivado a sus millones de espectadores, donde los programas de DC Comics y Warner Bros. Television le hacen un homenaje a las raíces de estos proyectos, los cómics.
Te recomendamos: El Arrowverse nos recuerda que: "Los verdaderos héroes usan máscara"
The Flash
Supergirl
DC's Legends of Tomorrow
Black Lightining
Superman and Lois
Batwoman
Stargirl
¿Cuál es el panorama del Arrowverse en la próxima temporada?
Salvo Arrow, todas las series del Arrowverse volverán a la pantalla chica, pero su estreno demorará unos meses, derivado de la pandemia que obligó a las producciones a detener sus actividades.
En enero de 2021, además del regreso de The Flash, Supergirl, Black Lightninig, DC's Legends of Tomorrow y Stargirl, a la propuesta de DC Comics se sumará Superman and Lois.
No te pierdas: ¡Bienvenidos a la DC FanDome!
Batwoman también regresará para la segunda temporada, ahora con Javicia Leslie como la protagonista de la serie, quien encarnará a Ryan Wilder, la nueva portadora del manto del Murciélago.
En otoño, la cadena CW ha sumado a su parrilla de programación Swamp Thing, la miniserie de 10 episodios, pero esto no representa que la producción a cargo de James Wan reciba una nueva temporada.
Fuente: Instagram
Justice League: La Guerra de Darkseid ha llegado a SMASH y DC Comics México
Para evitar que la Tierra sea un daño colateral en la guerra de dioses, la Liga de la Justicia debe descubrir los secretos de los Nuevos Dioses y revelar la verdad detrás de la identidad del Anti-Monitor y su historia con Darkseid.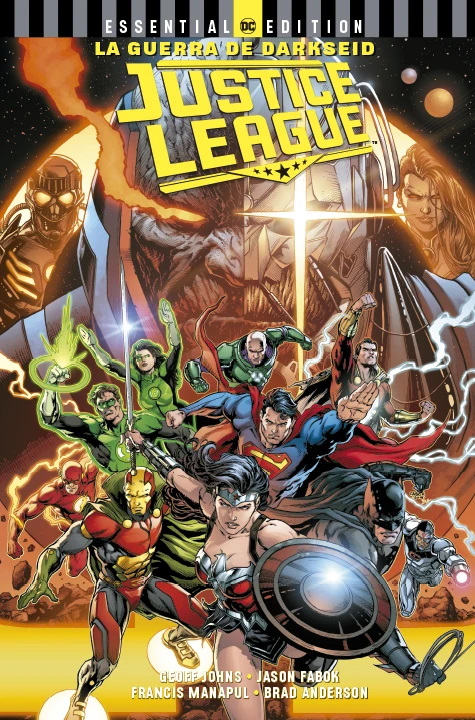 SMASH y DC Comics México tienen para ti DC Essential Edition Justice League: La Guerra de Darkseid, un tomo imperdible que debes conseguir en este enlace, con la seguridad que te llegará a las puertas de tu casa.
También se está leyendo
Grant Morrison: Superman era bully
Batman, Superman, Wonder Woman y Flash tienen un nuevo enemigo…
La rutina de Henry Cavill para lograr el Superman
Muere Noel Neill, la primera 'Lois Lane' de Superman