Stargirl traerá su segunda temporada en el transcurso del 2021, y por ello el elenco de la serie ha regresado a los sets de filmación para grabar los nuevos episodios
Ante el éxito que representó en audiencia, el elenco de Stargirl ha regresado a los sets de filmación para empezar los trabajos de cara a la segunda temporada de la serie de la cadena The CW.
La cuenta oficial de Stargirl compartió dos fotografías del primer día de filmaciones de la segunda temporada, la cual llegará al aire en el primer bimestre del 2021.
They're back in action for Season 2! 🌟🌟 #DCStargirl pic.twitter.com/fJH0tJXmrT

— DC's Stargirl (@stargirl_cw) October 28, 2020
Brec Bassinger (Courtney Whitmore / Stargirl) y Amy Smart (Barbara Whitmore) protagonizan estas fotografías desde los camerinos de los sets de filmación.
También puedes leer: Stargirl ya tiene actores para los personajes de Eclipso y Shade
En días recientes se anunció el fichaje de dos nievos integrantes en el elenco. Nick Tarabay interpretará a Eclipso, mientras que Jonathan Cake será el encargado de encarnar a The Shade, dos villanos con los que lidiarán tanto Stargirl como la Justice Society of America.
El personaje de Courtney Whitmore, quien se convierte en Stargirl, fue creada por Geoff Johns, productor ejecutivo de la nueva serie, y su debut en los cómics se dio en la edición Stars and S.T.R.I.P.E. # 0 (Julio 1999).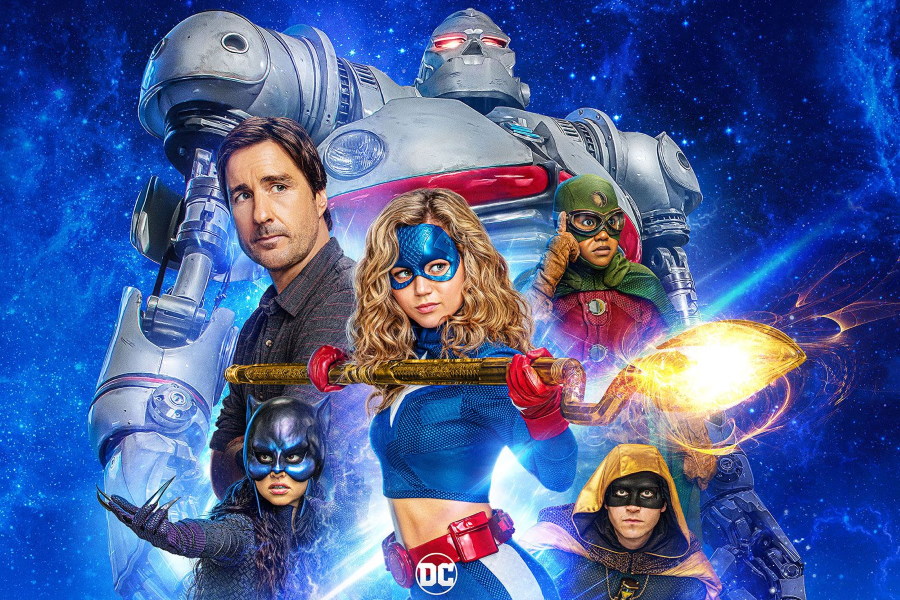 La cadena CW informó en meses anteriores, a través de sus redes sociales, que la serie Stargirl ha sido renovada para una nueva temporada, la cual llegará en el año 2021.
El elenco de Stargirl cuenta con Brec Bassinger como Courtney Whitmore (Stargirl), Joel McHale como Sylvester Pemberton (Starman), Yvette Monreal como Yolanda Montez (Wildcat), Amy Smart como Barbara Whitmore, Anjelika Washington como Beth Chapel (Dr. Mid-Nite), Cameron Gellman como Rick Tyler (Hourman), Joy Osmanski como Ms. Brooks (Tigress), Christopher James Baker como Dr. Henry King (Brainwave), Neil Jackson como Jordan Mahkent (Icicle), Nelson Lee como Dr. Ito (Dragon King) y Neil Hopkins como Crock (Sportsmaster)
Stargirl ya está disponible a través de la plataforma digital de DC Comics y la cadena CW en los Estados Unidos. En América Latina se desconoce que cadena contará con los derechos de esta serie.
No te pierdas: Descubre a más amenazas y aliados de Stargirl en nuevas imágenes
Fuente: Twitter
SHAZAM! sigue en la órbita de SMASH y DC Comics México
Desde hace siglos la ciencia gobierna el mundo, mientras la magia vieja se ha marchitado y muerto. Pero ahora está de regreso con Billy Batson, un niño de quince años, cuyo nombre significa problemas… y aun así, fue elegido para recibir un poder antiguo.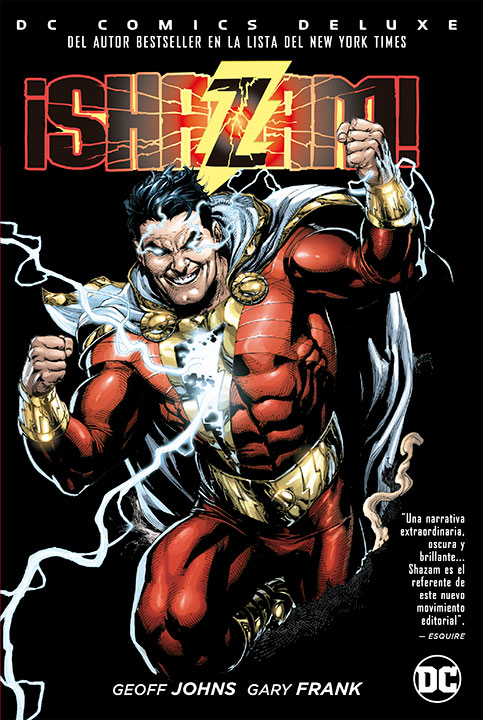 Que tu experiencia cinematográfica no se quede nada más en la sala, no te pierdas ¡Shazam! edición de lujo que SMASH y DC Comics México tienen para tí .

También se está leyendo
Grant Morrison: Superman era bully
Batman, Superman, Wonder Woman y Flash tienen un nuevo enemigo…
La rutina de Henry Cavill para lograr el Superman
Muere Noel Neill, la primera 'Lois Lane' de Superman