Las nuevas temporadas de las series que integran el Arrowverse se encuentran a la vuelta de la esquina, y con ellas el inminente crossover, del cual empiezan a revelarse detalles de la trama.
De acuerdo con el sitio Entertainment Weekly, tanto Kara y Alex Danvers serán las protagonistas centrales de este nuevo acontecimiento que involucrará a las cuatro series de DC Comics, Supergirl, The Flash, Arrow y DC's Legends of Tomorrow.
"Kara y Alex están en el centro de todo a través de las cuatro horas (del crossover). Una de las cosas que estamos haciendo esta temporada es volver a lo visto en la primera temporada y realmente lo hemos centrado en las hermanas Danvers", adelantó Andrew Kreisberg, productor de la serie.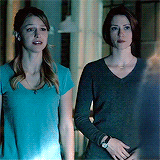 Para éste evento Supergirl tendrá más participación protagónica en los cuatro capítulos del crossover, a comparación de lo visto en Invasión!, donde los fans no estuvieron de acuerdo con la poca participación de La Chica de Acero.
Con la participación de Alex Danvers, se abre la posibilidad de que este crossover se desarrolle en la Tierra 38, la cual es hogar de Captain Atom and the Atomic Knights. Martian Manhunter y Jimmy Olsen tendrán una participación relevante en este nuevo evento del Arrowverse, según revelan fuentes cercanas.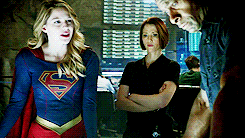 Supergirl regresa a la pantalla chica el 9 de octubre, mientras que el Crossover tiene fechas conformadas del 27 y 28 de noviembre, en los Estados Unidos.
https://www.youtube.com/watch?v=DaI6dcoRRQQ