Jim Lee ha revelado el boceto de su portada variante para el próximo Action Comics #1000, un título muy esperado por los fans de Superman, pues el Hombre de acero cumple 80 años este 2018 y no existe mejor manera de celebrarlo que lanzando la milésima edición de la historia que le dio vida.
El editor y miembro de la familia de DC Comics reveló la portada en una transmisión de Twitch, en la cual anunció que se grabará ocasionalmente mostrando el progreso de su obra antes del lanzamiento oficial en Estados Unidos el próximo mes. Si bien muchas de las portadas del cómic honrarán la historia de Superman, Lee destacará el presente y el futuro del personaje.
Puedes ver su portada aquí:
Drew this cover live on my twitch stream last night https://t.co/uhArHuzIbk. #action1000 #superman #variantcover #boots pic.twitter.com/lsn3YJvfJk

— Jim Lee (@JimLee) March 22, 2018
En la portada de la variante se destaca el nuevo villano Rogol Zaar, quien será presentado en los comics por el nuevo escritor Brian Michael Bendis.
Se dice que esta amenaza alienígena tiene algún tipo de conexión con Krypton antes de que el planeta fuera destruido. Ha sido presentado como el villano principal de la miniserie The Man of Steel, de cinco números, escrita por Bendis, que se publicará en el mes de junio en Estados Unidos.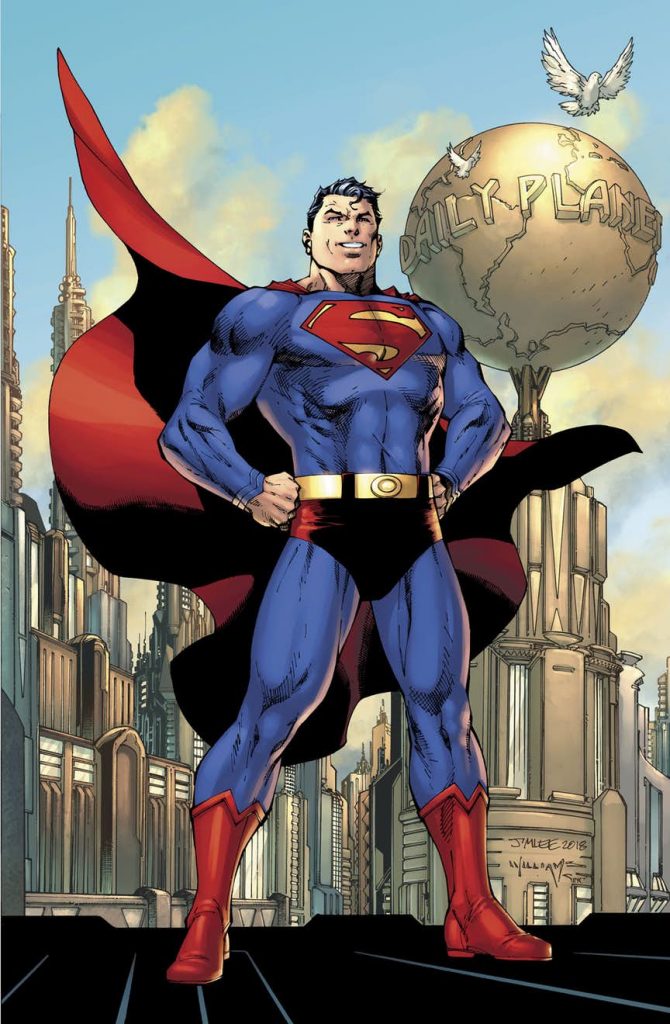 Action Comics # 1000 marca el debut en DC Comics del escritor Brian Michael Bendis. Se ha unido al número especial en el equipo creativo que incluye al director de la primer película de Superman Richard Donner, Geoff Johns, Paul Dini, Jim Lee, Peter J. Tomasi, Patrick Gleason, José Luis García-López, Tom King, Clay Mann, Jordie Bellaire, Brad Meltzer, John Cassaday, Laura Martin, Louise Simonson, Jerry Ordway, Scott Snyder y Tim Sale.