The Flash sigue armando a su elenco, y a sus fillas se integrará Kiersey Clemons quien retomará su papel de Iris West, el cual interpretaría en Justice League
Una de las películas que en breve arrancarán filmaciones es The Flash, bajo la dirección del cineasta Andy Muschietti, quien sigue configurando a su elenco, al cual ahora se suma Kiersey Clemons, quien retomará su papel de Iris West.
No te pierdas: The Flash ficha a la actriz latina Sasha Calle como la Supergirl del DCEU
The Hollywood Reporter informó que Kiersey Clemons, actriz que estaba contemplada para interpretar a Iris West en Justice League, retomará éste papel en la película The Flash, con Ezra Miller como protagonista.
Clemons filmó escenas a lado de Ezra Miller para la película de Liga de la Justicia, las cuales fueron descartadas por el cineasta Joss Whedon para el corte final de la cinta.
Estas escenas saldrán a la luz una vez que se estrene en plataformas digitales La Liga de la Justicia de Zack Snyder, donde se incluirán más tomas nunca antes vistas de ésta película, las cuales no se contemplaron en el corte final.
En los cómics Iris West debutó en las páginas de Showcase # 4 (octubre de 1956). Ella es el interés romántico de Barry Allen, y se desempeña como reportera del medio Picture News. Tras casarse con Allen, Iris descubre que él es Flash, y su sobrino, Wally West, es Kid Flash.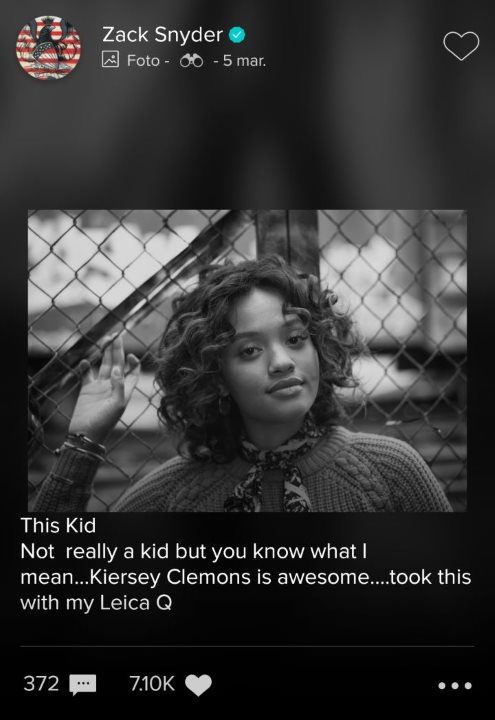 Con el guión de Christina Hodson, The Flash será dirigida por el cineasta argentino Andrés Muschetti y tendrá a Ezra Miller en el papel de Barry Allen / Flash, Sasha Calle como Kara Zor-El / Supergirl, Michael Keaton y Ben Affleck, ambos como Bruce Wayne / Batman.
The Flash llegará a las salas de cine el 4 de noviembre de 2022.
Fuente: The Hollywood Reporter
Alguien dejó un misterioso Botón en SMASH y DC Comics México
Una imperceptible fuerza ha estado manipulando nuestro mundo. La única pista que dejaron fue un botón amarillo con una mancha de sangre. ¿De dónde proviene? ¿Quién lo dejó ahí?
Ese botón podría ser el objeto más importante no sólo en nuestro mundo, sino en todos… ¡Razón por la cual Flash Reverso es capaz de matar para poseerlo!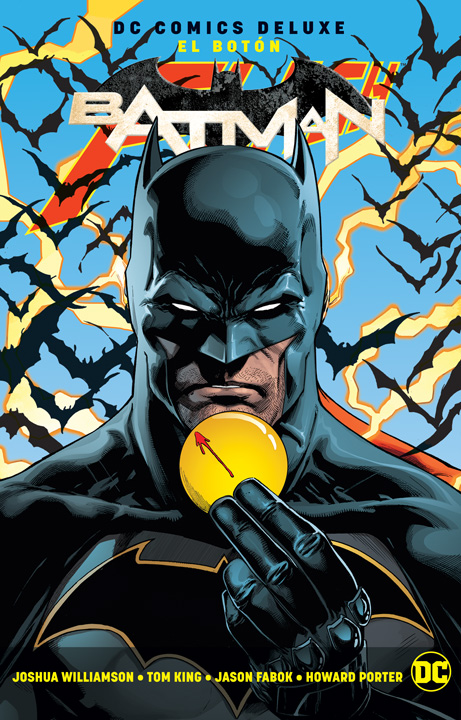 SMASH y DC Comics México traen para ti DC Comics Deluxe: Batman/Flash El Botón. ¡El camino que lleva hacia Doomsday Clock comienza aquí!

Te puede interesar:
Grant Morrison: Superman era Bully
¡Ezra Miller vive la vida loca en antro de la Ciudad de México!
Ezra Miller podría no parecer en «The Flash» por escándalo
Video: Se hace viral el ataque despiadado de Ezra Miller a una fan
Nuevo tráiler de La Liga de la Justicia es revelado en Comic-Con