Una de las películas que DC Comics prepara para 2021 es The Suicide Squad, reebot del equipo de criminales, bajo la dirección de James Gunn, quien garantizó que este largometraje marcará su sello particular.
James Gunn contestó una pregunta en relación a si The Suicide Squad tendrá un tono similar a Shazam, de David F Sandberg, el cineasta sólo se limitó a mencionar, en su cuenta de instagram que "Es algo propio".
Una de estas características es que la cinta buscará la clasificación R, la cual es reestrictiva para adultos en la sala de cine, lo que sería la segunda cinta de DC en conseguir dicha clasificación después de Birds of Prey.
The Suicide Squad no es una secuela
Si bien, esta cinta contará con actores que tomaron parte en la cinta de 2016, dirigida por David Ayer, el productor Peter Safran ha explicado que la nueva cinta de James Gunn es un reinicio de esta franquicia.
"No es una secuela, (la película) se llama The Suicide Squad … No es Suicide Squad 2", señaló el productor en entrevista para comicbook.com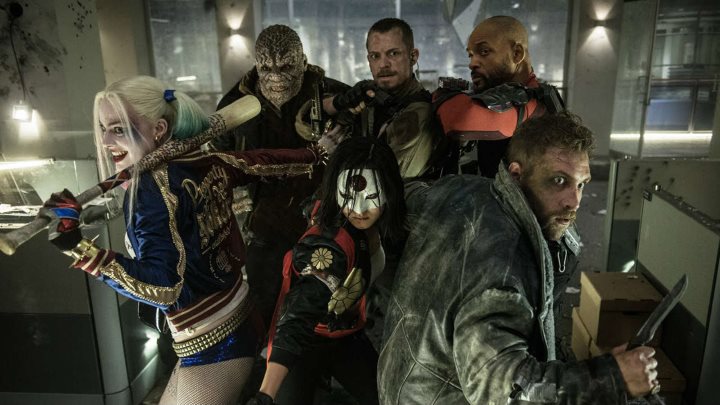 The Suicide Squad será la segunda cinta de Warner Bros. y DC Comics que se estrenará en 2021. Margot Robbie, Viola Davis, Joel Kinnaman y Jai Courtney, volverán a interpretar sus papeles de Harley Quinn, Amanda Waller, Captain Boomerang y Rick Flag respectivamente.
Don't get too attached. #TheSuicideSquad pic.twitter.com/uITPhrDzz2

— James Gunn (@JamesGunn) September 13, 2019
El elenco lo complementan: Idris Elba, David Dastmalchian, Nathan Fillion, Peter Capaldi, Alice Braga, Michael Rooker, Sean Gunn, Taika Waititi y Joaquín Cosio.
Harley Quinn y las Aves de Presa llegan a SMASH y DC Comics México
Birds of Prey y Harley Quinn han llegado a las salas de cine, y con ellas no podía faltar un tomo de colección para que la experiencia cinematográfica vaya más allá de la pantalla.
SMASH y DC Comics México traen para tí Harley Quinn y las Aves de Presa. Un tomo que recopila seis emocionantes aventuras donde las nuevas heroínas de Gotham se presentan ante una nueva audiencia.