LEGO DC Super Heroes sigue explotando el mayor contenido posible referente a los personajes de DC Comics y, después de ver que sus producciones han sido un éxito, ha tomado al hombre más rápido del mundo para realizarle una película y mostrarnos parte de su historia y aventuras al puro estilo LEGO.
Haciéndole promoción a la película, ha llegado ante nosotros un nuevo clip de LEGO DC Super Heroes: The Flash titulado Morning With The Flash, el cual nos muestra cómo es una mañana de Barry Allen y los días en Central City gracias a la ayuda de Flash.
En la trama de la película veremos cómo Reverse Flash manipula la Speed Force y pone a Flash en un bucle temporal que lo obliga a vivir el mismo día una y otra vez, pero, obvio, esto trae graves consecuencias hacia el héroe, como perder sus poderes y ser despedido de Justice League.
Flash estará acompañado en esta aventura por otros personajes del Universo DC como Zatanna, Doctor Fate, The Atom, B'dg y algunas mascotas legendarias como Ace the Bat-Hound y Krypto the Super-Dog, además de Storm, el caballito de mar de Aquaman.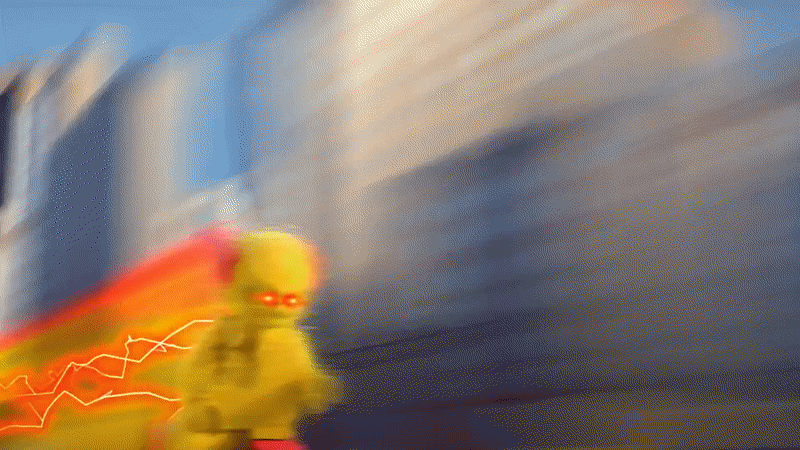 La película será lanzada el próximo 13 de febrero en Estados Unidos en formato digital y un mes después llegará en DVD y Blu-Ray, es dirigida por Ethan Spaulding y el guión corrió a cargo de Jim Krieg y Jeremy Adams.
Los actores que estarán prestando sus voces para la película son James Arnold Taylor (The Flash), Kate Micucci (Zatanna), Kevin Michael Richardson (Doctor Fate), Troy Baker (Batman), Nolan North (Superman, Killer Croc), Grey Griffin (Wonder Woman, Lois Lane), Dwight Schultz (Reverse-Flash), Eric Bauza (The Atom, B'dg, Jimmy Olsen), Tom Kenny (Plastic Man, The Penguin), Phil LaMarr (Firestorm), Khary Payton (Cyborg), Vanessa Marshall (Poison Ivy), Dee Bradley Baker (Captain Boomerang, Aquaman), Jason Spisak (The Joker) y Audrey Wasilewski (Alcalde).