Si bien el estreno de Wonder Woman 1984 tardará unas semanas más, a consecuencia del brote de Coronavirus que aqueja al mundo, la nueva producción de Warner Bros Pictures y DC Comics nos entregan nuevas imágenes de la película.
La revista Empire develó una serie de fotografías y artes de Wonder Woman 1984, con Gal Gadot, intérprete de Diana Prince / Wonder Woman, encabezando las imágenes.
Still time to take up our special Easter offer – subscribe to Empire today and get 3 issues for £5, with stunning exclusive subscriber covers like our amazing new #WonderWoman1984 edition. Sign up here: https://t.co/UyelamBtpr pic.twitter.com/MtI2RE9Inx

— Empire Magazine (@empiremagazine) April 13, 2020
En los artes, Gadot luce la armadura dorada que se reveló en el primer tráiler de la cinta
DC's brightest star is back! Gal Gadot returns as Diana Prince in #WonderWoman1984, a sequel that goes bigger, bolder and more colourful – get the full story in the new issue of Empire, on sale Thurs 16 April. READ MORE: https://t.co/FxjBGJSVoe pic.twitter.com/BBhkmXf36r

— Empire Magazine (@empiremagazine) April 10, 2020
Mientras que la producción de cinta, dirigida por Patty Jenkins, compartió algunas nuevas imágenes a través de la revista Empire, para aumentar la emoción de los fans de la Princesa Amazona.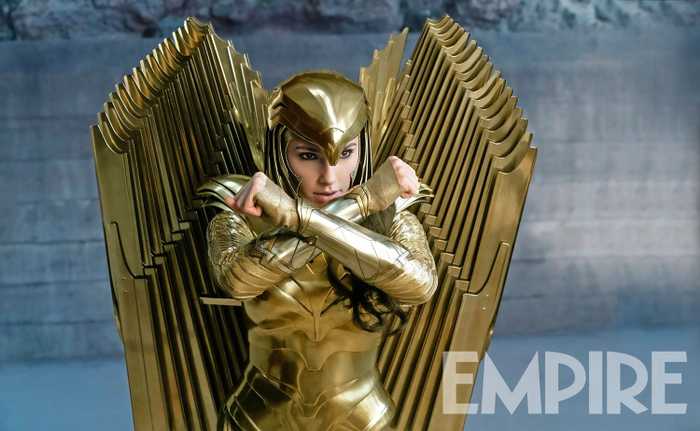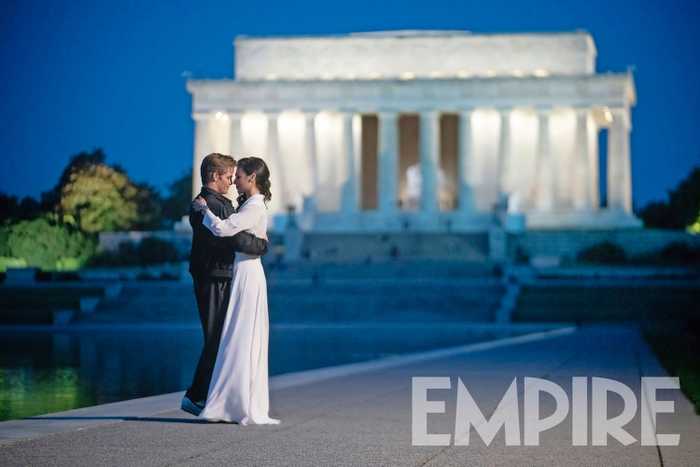 En semanas recientes, Gal Gadot, protagonista de Wonder Woman 1984, confirmó que el estreno de la película fue reprogramado, para beneplácito de los millones de fans que esperan una de las películas más anticipadas de 2020
In these dark and scary times, I am looking forward to a brighter future ahead. Where we can share the power of cinema together again. Excited to redate our WW84 film to August 14, 2020. I hope everyone is safe. Sending my love to you all. ❤️ pic.twitter.com/nzPUM7uQ1n

— Gal Gadot (@GalGadot) March 24, 2020
"En estos tiempos oscuros y aterradores, espero un futuro más brillante por delante. Donde podemos compartir juntos el poder del cine de nuevo. Emocionada de reagendar nuestra película WW84 al 14 de agosto de 2020. Espero que todos estén a salvo. Les envío mi amor a todos ustedes"
Wonder Woman 1984 cuenta con las actuaciones de Gal Gadot como Diana Prince/ Wonder Woman, Chris Pine como Steve Trevor, Kristen Wiig como Barbara Ann Minerva / Cheetah, Pedro Pascal como Maxwell Lord, Robin Wright como Antiope y Connie Nielsen como la Reina Hippolyta.
Doomsday Clock en SMASH y DC Comics México
El Dr. Manhattan, un ser casi omnipotente, ha estado reescribiendo el Universo DC: reformando las historias de algunos héroes, borrando a otros completamente, jugando por igual con los destinos de buenos y malos. Pero la razón permanece como un misterio.
¿Qué beneficios podría brindarle el Universo DC a un ser divino de otro mundo? y ahora que nuestros héroes han entendido que los convirtieron en peones, ¿qué pueden hacer para detenerlo?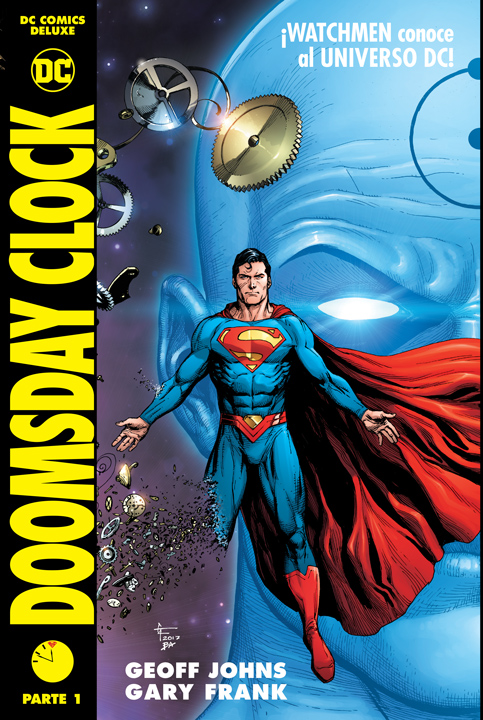 SMASH y DC Comics traen para tí Doomsday Clock, una serie que reescribirá el pasado, presente y futuro del Universo DC, dejando en claro que nada termina nunca. Adquierelo en este enlace