Gal Gadot regresa como Diana Prince en Wonder Woman 1984, la segunda película que DC Comics estrenará en el mes de junio de 2020, de la cual ya contamos con su primer tráiler EN ESPAÑOL.
¡Disfrutalo!
Lo prometido es deuda y Warner Bros. Pictures presentó el primer tráiler de Wonder Woman 1984, cinta que dirige Patty Jenkins, la cual se ubica más de medio siglo delante de su predecesora.
La trama, escrita por Geoff Johns y Patty Jenkins se ubicará en la década de los 80's, en medio de la Guerra Fría y a tres décadas antes del regreso de Diana Prince a la escena pública, como lo vimos en los acontecimientos de Batman v Superman y Justice League.
En esta cinta Wonder Woman enfrentará dos nuevas amenazas, la arqueóloga Barbara Ann Minerva, quien será conocida como la metahumana Cheetah, una villana que posee fuerza y agilidad sobrehumanas, así como a Maxwell Lord.
Wonder Woman 1984 cuenta con las actuaciones de Gal Gadot como Diana Prince/ Wonder Woman, Chris Pine como Steve Trevor, Kristen Wiig como Barbara Ann Minerva / Cheetah, Pedro Pascal como Maxwell Lord, Robin Wright como Antiope y Connie Nielsen como la Reina Hippolyta.
La película llegará a los cines el día 5 de junio de 2020. Wonder Woman 1984 será la segunda cinta que DC estrene en 2020, tras Birds of Prey. En 2021 están contemplados los estrenos de The Suicide Squad, The Batman y Black Adam.
Wonder Woman: La Hora de las Brujas, en SMASH y DC Comics México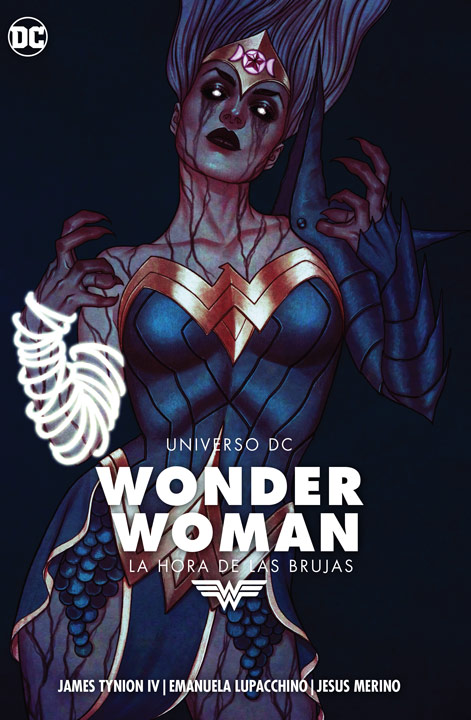 No olvides que SMASH y DC Comics México te traen una de las mejores historias de Wonder Woman de los últimos años, Wonder Woman: La Hora de las Brujas,
Gracias a fuerzas oscuras, Diana enfrenta una de las amenazas más importantes, a lado de la Liga de la Justicia Oscura.