Tras formar parte de los episodios finales de la tercera temporada de Legends of Tomorrow, John Constantine regresará con los viajeros en el tiempo para acompañarlos en sus aventuras a través del espacio tiempo.
Sin embargo, la participación de Hellblazer en los próximos capítulos de la serie tendrá un pequeño trasfondo proveniente del final de la primera temporada de Constantine y su debut en la cuarta temporada de Arrow.
La historia del amo de las artes oscura lo involucrará sentimentalmente con un amorío del pasado que le ha dejado una gran marca al caza demonios. Será justo aquí donde la bisexualidad de Constantine pasará de los cómics al Arrowverse.
John Constantine dio mucho de qué hablar con la historia Ashes & Dust in the City of Angels, aparecida en Hellblazer #170-174, escrita por Brian Azzarello. Ahí se relataba la aventura de Constantine con otro hombre en el pasado. Y aunque el tema de la bisexualidad del personaje rara vez se tocó, en la continuidad de los New 52 y Rebirth se ha podido explorar más ampliamente este aspecto de Constantine.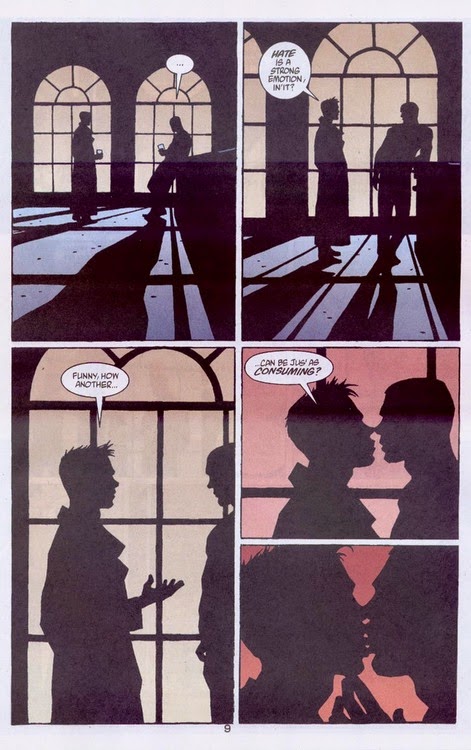 Recientemente Matt Ryan habló sobre las posibilidades de interpretar a John Constantine en el Arrowverse y como todavía hay mucho por explorar con el personaje:
 "Eso es algo que me encanta de John, tiene tanto en juego y hay mucho más por explorar que te mantiene interesado, y cómo lo hacen en el personaje también. Porque hay todas estas extrañas historias que se escriben a lo largo de los años, que la gente siempre recurre a ellas".
El estreno de la cuarta temporada de Legends of Tomorrow será el próximo 22 de octubre con el episodio titulado "The Virgin Gary". John Constantine será uno de los personajes estelares de los nuevos capítulos… lamentablemente las Leyendas del Mañana podrían quedar fuera del crossover anual de Arrowverse.