Uno de los escritores más galardonados que nos ha traído Vertigo es Neil Gaiman, quien no sólo ha hecho de Sandman una de sus mejores obras, también se ha ganado el cariño de millones de lectores con Books of Magic, Black Orchid y Swamp Thing.
La carrera del escritor dentro de DC Comics inició en 1987, cuando Gaiman tenía en su palmarés tres novelas gráficas (Violent Cases, Signal to Noise, y The Tragical Comedy o Comical Tragedy of Mr. Punch), con lo cual le fue confiada la serie Black Orchid, lo que arrancó una prolífica carrera como pionero de DC Vertigo.
En 1999 el sello editorial se dio a la tarea de compilar algunas de las primeras historias que Gaiman escribió para DC, algunas de las cuales fueron difíciles de encontrar pero después de un trabajo intenso Vertigo nos presenta Neil Gaiman's Midnight Days.
En esta compilación se presentan historias donde Gaiman colabora con artistas de la talla de Dave McKean, Steve Bissete, Mike Mignola y Sergio Aragonés, uno de los consentidos por su trabajo en la irreverente Mad.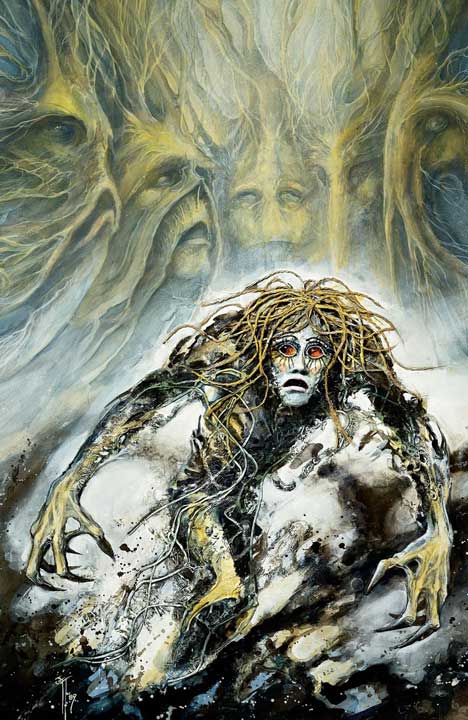 Este tomo nos presenta un evento importante en el Universo Sandman, cuando el personaje de la Edad de Oro, y presentado en las historias de DC Comics, se encuentra con Dream, uno de los Eternos, emanado de la mitología creada por Gaiman en la aclamada serie que Vertigo te ha presentado a lo largo de sus más de 25 años.
En la colaboración entre Gaiman y Sergio Aragonés nos traen Welcome Back to the House of Mistery #1, en un homenaje a una de las publicaciones míticas de DC Comics, la cual nos presentó en 1971 a Swamp Thing.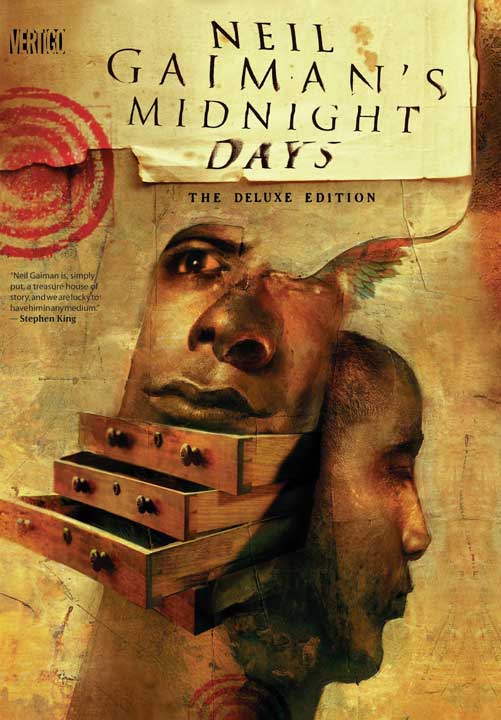 No te despegues de nuestro sitio oficial, ni de nuestras cuentas de redes sociales, porque próximamente SMASH y Vertigo Comics México te traerán en edición Deluxe Neil Gaiman's: Midnight Days, un tomo que no puede faltar en tu colección.