The Sandman presenta al elenco de voces de sus audiolibros , encabezado por James McAvoy como Morpheus y Taron Egerton como Constantine que llegarán de manera digital.
The Sandman no sólo es una de las series live action más esperadas en las plataformas digitales, sus audiolibros también han causado expectación, por lo que el elenco de voces tendría que ser de primer nivel, con James McAvoy y Taron Egerton como protagonistas.
DC Comics presenta al elenco que prestará su voz a la serie de audiolibros de The Sandman, la cual será lanzada en los Estados Unidos a través de una plataforma digital a partir del 15 de julio.
Neil Gaiman, el autor del Universo Sandman, el cual ha cautivado a millones de lectores desde 1988, sera el narrador de estos audiolibros.
Éste es el elenco de voces de The Sandman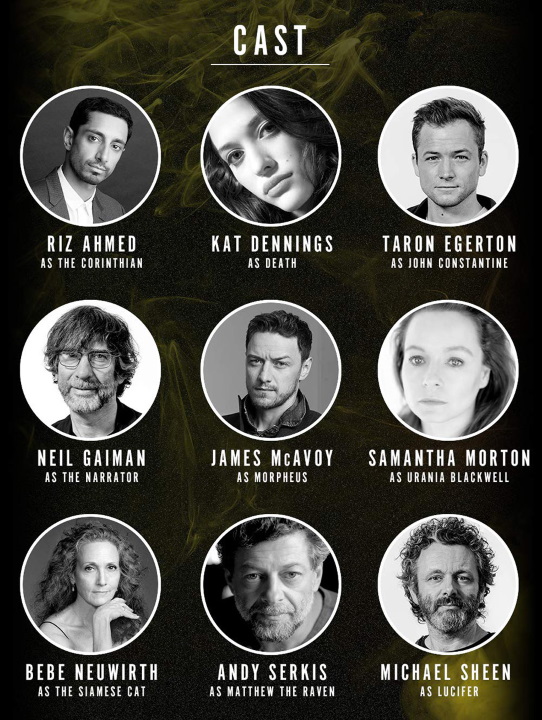 James McAvoy interpretará a Morpheus, Rey de los sueños, cuyo cautiverio de 80 años arranca la aclamada serie de horror de Gaiman.
Taron Egerton, nominado al Oscar por su papel en Rocketman, será el encargado de darle voz a John Constantine, el detective de lo paranormal.
Kat Dennings prestará su voz a Death, hermana de Morpheus, y una de los Siete Eternos. Dennings tiene experiencia en la comedia con Two Broke Girls, y en las sagas de Dios del Trueno de la competencia,
Mathew the Raven contará con la voz de Andy Serkis, actor y cineasta, quien en 2021 interpretará a Alfred Pennyworth en la esperada película The Batman.
Lucifer Morningstar, otro de los personajes emanados de esta mitología de The Sandman que ha ganado popularidad en los últimos años, contará con la voz de Michael Sheen
También en este reparto vocal estarán la actriz Bebe Neuwirth será el Gato Siamés, Samantha Morton será Urania Blackwell, Riz Ahmed será The Corinthian.
Dirk Maggs adaptará y dirigirá la serie de audio dramas que llegará a plataformas digitales de audio el 15 de julio de 2020.
The Sandman: Preludios y Nocturnos llega a DC Black Label
Una de las novelas gráficas más populares de todos los tiempos The Sandman, escrita por Neil Gaiman, ha establecido un nivel de calidad para la fantasía madura y lírica en el campo del cómic.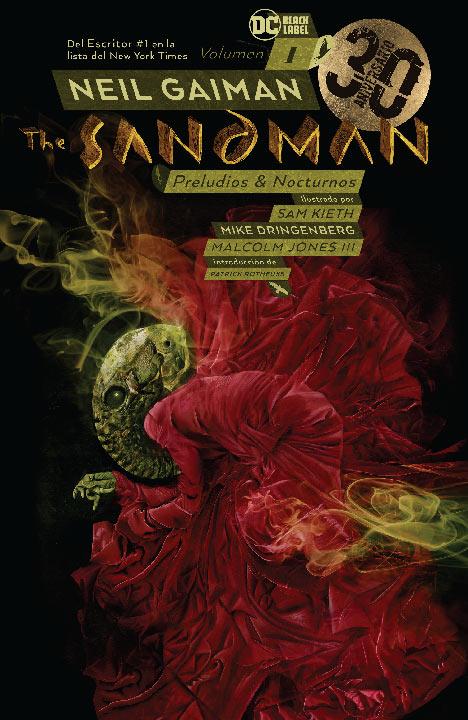 SMASH y DC Black Label trean para ti el primer volumen de The Sandman Preludios y Nocturnos, de la autoría de Neil Gaiman. Una de las obras más aclamadas de todos los tiempos. Consigue tu ejemplar en éste enlace.