La séptima temporada de Agents of SHIELD no sólo traerá viajes al pasado, también establecerá la misión más difícil de la historia ¡Salvar a Hydra!
Uno de los shows que expandieron el Universo Cinematográfico de Marvel a la televisión es Agents of SHIELD, que pronto arrancará su temporada final, la cual tendrá una misión más que peligrosa, salvar los interese de Hydra, para preservar el futuro.
En un nuevo avance de la última temporada de Agents of SHIELD, se pude ver a los villanos que tomarán parte de la recta final de la serie, la cual se desarrollará en los años 30.
Una raza alienígena repele los intentos de la policía para contenerlos, y estos villanos usan un artefacto para robarle a los gendarmes sus rostros, y así impedir la última misión del equipo encabezado por el agente Phill Coulson.
Pero los protagonistas del show tendrán una misión más que leigrosa, ya que para que su futuro prevalezca, ellos deberán salvar los intereses de Hydra, la división científica nazi, encabezada por Johann Schmidt, mejor conocido como Red Skull.
El esperado crossover entre Agents of SHIELD y Agent Carter
Uno de los eventos esperados por los fans de Agents of SHIELD y el MCU es el esperado crossover con Agent Carter, algo que se cristalizará con la llegada de Enver Gjoak a séptima temporada de Agents of SHIELD.
Gjoak, interpretó al Agente Souza en la serie Agent Carter, la cual duró sólo dos temporadas.
Tras su final, Agent Carter se ha convertido en un programa de culto para los fans, quienes han solicitado que se grabe una tercera temporada.
El 27 de mayo se estrenará la última temporada de Agents of SHIELD en la cadena abc en los Estados Unidos.
Revive las hazañas del Capitán América en SMASH y Marvel Comics México
Steve Rogers no sólo es el líder de los héroes más poderosos de la Tierra, sino un símbolo de la justicia, la libertad y una lucha constante contra las fuerzas del mal.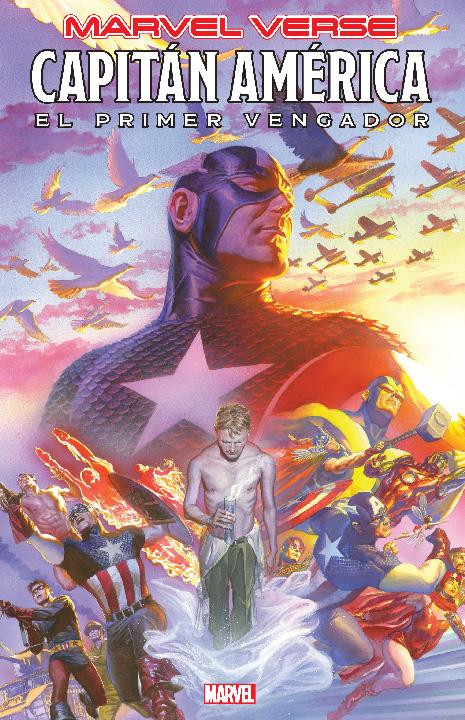 SMASH y Marvel Comics México traen para tí Marvel Verse Captain América: El Primer Vengador. Un tomo que trae los momentos que definieron la historia del Centinela de la Libertad en el Universo Marvel.