Marvel Studios recientemente difundió el primer tráiler de Ant-Man and the Wasp, y ahora poduedes disfrutarlo subtitulado.
Se trata de un primer acercamiento al mundo de Scott Lang, Hank Pym, Janet van Dyne y Hope van Dyne. Aunque hay poca información sobre Ant-Man and the Wasp, el director Peyton Reed ha dicho que esta secuela se sitúa después de Captain America: Civil War.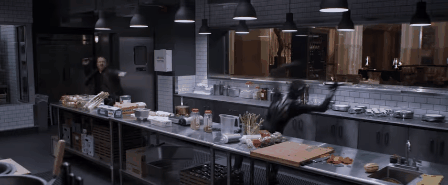 Tal vez te interese Ant-Man and the Wasp sería la primera comedia romántica del MCU
Ant-Man and the Wasp se estrena el 6 de julio de 2018, dirigida por Peyton Reed. Con Paul Rudd como Scott Lang, Evangeline Lilly como Hope van Dyne, Michael Douglas como Hank Pym, Michelle Pfeiffer como Janet van Dyne, Judy Greer como Maggie, Bobby Canavale como Paxton, Michael Peña como Luis, T.I. como Dave, David Dastmalchian como Kurt, Walton Goggins como Sonny Burch, Hannah John-Kamen como Ghost y Laurence Fishburne como Bill Foster.
Otras próximas películas de Universo Cinematográfico de Marvel programadas son Black Panther el 16 de febrero, Avengers: Infinity War el 4 de mayo, Captain Marvel el 8 de marzo de 2019, la cuarta película de Avengers el 3 de mayo de 2019, la secuela de Spider-Man: Homecoming el 5 de julio de 2019 y Guardians of the Galaxy Vol. 3 en 2020.