La industria del cine y el entretenimiento se tiñó de luto el pasado 5 de febrero de 2020 tras la muerte de Kirk Douglas. El histrión formó parte de la era de oro del cine Hollywoodense, y fue padre de Michael Douglas, quien encarna a Hank Pym para Marvel Studios.
A manera de homenaje, el director Peyton Reed, quien llevó las riendas de las películas Ant-Man y Ant-Man and The Wasp, compartió en su cuenta de twitter una fotografía con Kirk Douglas en el set de Ant-Man and The Wasp.
April 2017, Beverly Hills. Kirk Douglas presides over Michael's first Ant-Man suit fitting for ANT-MAN AND THE WASP. pic.twitter.com/kE9Kpq4Lff

— Peyton Reed (@MrPeytonReed) February 7, 2020
"Abril de 2017, Beverly Hills. Kirk Douglas preside el primer traje de Ant-Man de Michael para ANT-MAN AND THE WASP", reza el mensaje que Reed compartió en twitter.
El traje de la fotografía corresponde al que Hank Pym desarrolló para entrar al Reino Cuántico.
A la memoria de Kirk Douglas
Tras la muerte de su padre Kirk, el actor Michael Douglas compartió la noticia del fallecimiento a través de su cuenta de Instagram. El intérprete de Hank Pym le dedicó un pensamiento, y compartió la manera en la que el protagonista de Spartacus vivió su vida.
"La vida de Kirk fue bien vivida, y deja un legado en el cine que perdurará en las generaciones venideras, y una historia como un reconocido filántropo que trabajó para ayudar al público."
"Permítanme terminar con las palabras que le dije en su último cumpleaños y que siempre serán ciertas. Papá, te quiero mucho y estoy muy orgulloso de ser tu hijo. #KirkDouglas"
Marvel Comics #1000 llegó México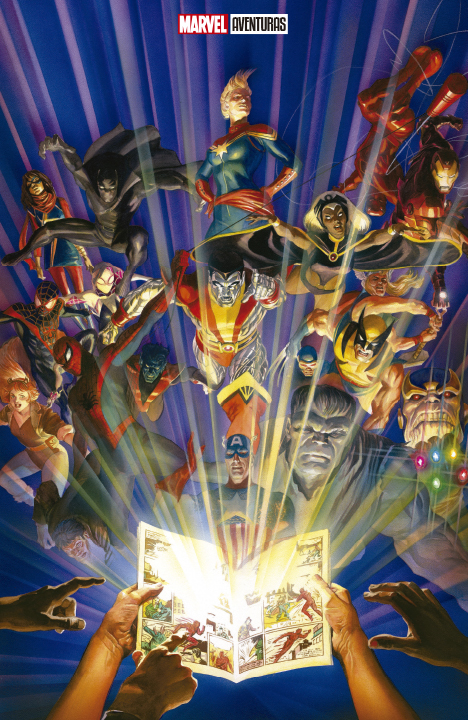 No olvides que SMASH tiene para tí Marvel Comics #1000, una edición especial, conmemorando la historia que a lo largo de 80 años nos han entregado hombres de la talla de Stan Lee, Jack Kirby, Steve Ditko, Alex Ross, Jim Lee, Dan Slott, Steve McNiven y cientos más.
Marvel Comics #1000 tendrá como colaboradores especiales a creativos de la talla de Al Ewing, Charles Soule, Dan Slott, Donny Cates, Gail Simon, Kelly Sue DeConnick, Tom DeFalco y personalidades como el exbasquetbolista Kareem Abdul-Jabbar, el rapero Taboo del grupo Black Eyed Peas y los cineastas Phil Lord y Christopher Miller.
No lo dudes más y consigue Marvel Comics #1000 una edición que no puede faltar en tu colección.