Todos esperamos con ansias el estreno de Avengers: Infinity War, sin embargo después de este festín audiovisual podremos darnos un divertido respiro con la nueva entrega de Marvel Studios: Ant-Man & The Wasp.
La película, que seguramente transcurrirá antes de la llegada de Thanos a la Tierra, revela en su sinopsis oficial: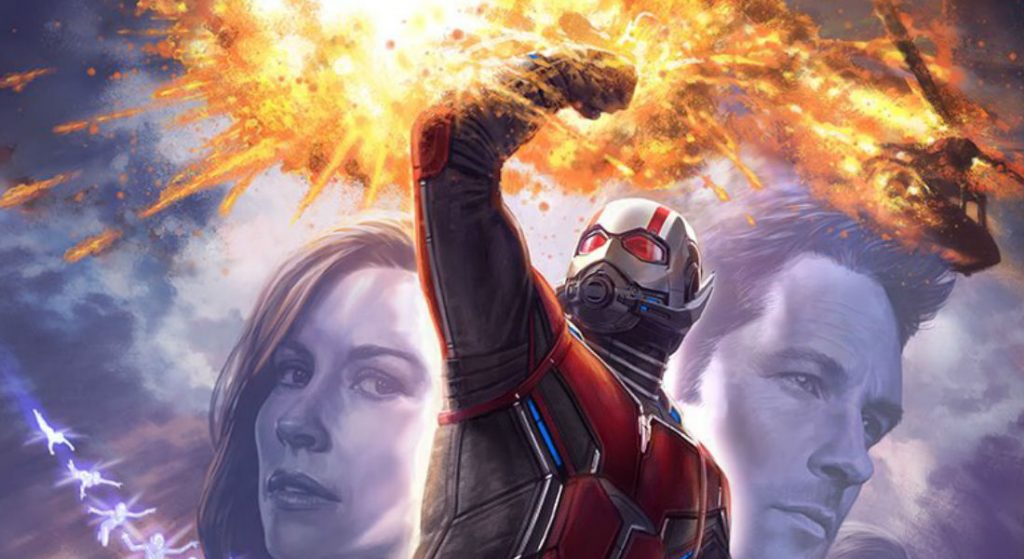 "Del Universo Cinematográfico de Marvel (MCU) nos llega el nuevo episodio de los héroes que poseen la sorprendente habilidad de encogerse: 'Ant-Man y la avispa'. Tras las consecuencias de 'Capitán América: Civil War', Scott Lang (Paul Rudd) tiene que hacer frente a sus desafíos como superhéroe y padre. Y debe encontrar el equilibrio entre sus responsabilidades como Ant-Man y sus tareas domésticas. Además de tener que enfrentarse a una nueva y urgente misión junto a Hope van Dyne (Evangeline Lilly) y el Doctor Hank Pym (Michael Douglas). Scott tendrá que volver a ponerse el traje de Hombre Hormiga y aprender a pelear junto a la Avispa. Trabajando juntos podrán descubrir importantes secretos de su pasado".
Ahora, gracias a la Revista Empire UK, podemos ver un nuevo arte conceptual de la película: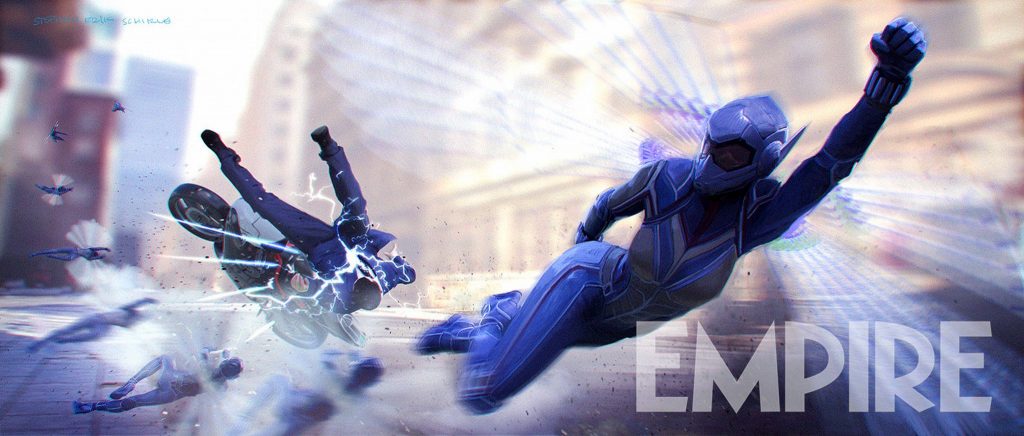 El elenco conformado por Paul Rudd como Scott Lang, Evangeline Lily como Hope Pym, Michael Douglas como el Dr. Hank Pym, Michael Peña como Luis, David Dastmalchian como Kurt, T.I. como Dave, Randall Park como el agente de S.H.I.E.L.D. Jimmy Woo, Hannah John-Kamen como The Ghost, y Walton Goggins.
Aún se desconoce la sinopsis de Ant-Man and The Wasp, sólo se sabe que la trama se ubicará se ubicará tras la fuga de Scott Lang de la prisión The Raft, después de los acontecimientos vistos en Captain America: Civil War.
Puedes ver el trailer de la película aquí: