En 2018 Avengers: Infinity War marcó un hecho sin precedentes en la historia de Marvel Studios, donde Captain America recibió un nuevo escudo.
El encargado de arte de Marvel Studios, Ryan Meinerding, compartió en su cuenta de Instagram un arte conceptual de Infinity War, con el primer diseño del escudo que usaría Captain America en la batalla de Wakanda
En las tres imágenes se ve a Steve Rogers, quien combate a los Outriders, una de las razas alienígenas que se integraron al ejército de Thanos, quienes atacaron a los aliados de los Avengers.
"Hacer fotogramas clave como este es muy divertido tratar de capturar la intensidad de una pelea. Y al mismo tiempo mostrar el diseño de Cap y las posibles opciones de escudo", escribió Meinerding en sus redes sociales.
Este era uno de los diferentes diseños que Steve Rogers recibiría de manos de T'Challa, para seguir su lucha por la justicia y la libertad
Más diseños del escudo de Captain America
El escudo del Centinela de la Libertad es uno de las armas a las que el artista le ha puesto especial atención en sus diseños para las producciones de Marvel.
En días recientes el mismo artista compartió la idea que propuso de la manera en la que Thanos hubiera destruido el escudo en Avengers: Endgame. Esta idea no llegó al corte final de la cinta.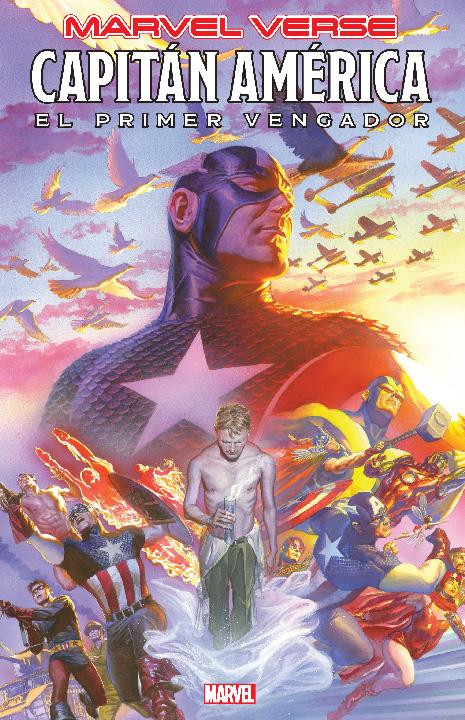 Steve Rogers no sólo es el líder de los héroes más poderosos de la Tierra, sino un símbolo de la justicia, la libertad y una lucha constante contra las fuerzas del mal.
Esta edición incluye Captain America #1 (1941), Tales of Suspense #59, #63, #66-68, #72-74 (1959-1966); Captain America #25 (2007) & Fallen Son: The Death of Captain America #5 (2017).
LOS HÉROES MÁS GRANDES.
LAS HISTORIAS QUE LOS HICIERON LEYENDA.