En 2018, Marvel Studios dio un golpe de autoridad al estrenar Avengers: Infinity War, la primera de dos partes de lo que marcó el final de una era para el MCU, y en la cual sorprendió la aparición de Red Skull, como el guardián de la Gema del Alma.
Rodney Fuentebella, un artista conceptual que colabora en diferentes largometrajes para Marvel Studios, compartió en su cuenta de Instagram cual era la apariencia original de Red Skull.
"Aquí hay una versión de Red Skull para Avengers infinity War and Endgame. Este es un concepto inicial de Red Skull o Soul Keeper como alguien que tal vez se ha reunido con varias personas en el espacio y se ha vestido con sus variadas vestimentas", escribió Fuentebella en su cuenta de Instagram.
Ideado por Jack Kirby, como uno de los villanos principales de Captain America, Red Skull simbolizó los ideales del nazismo a los que combatió el mismo Kirby como parte del ejército de los Estados Unidos en la Segunda Guerra Mundial.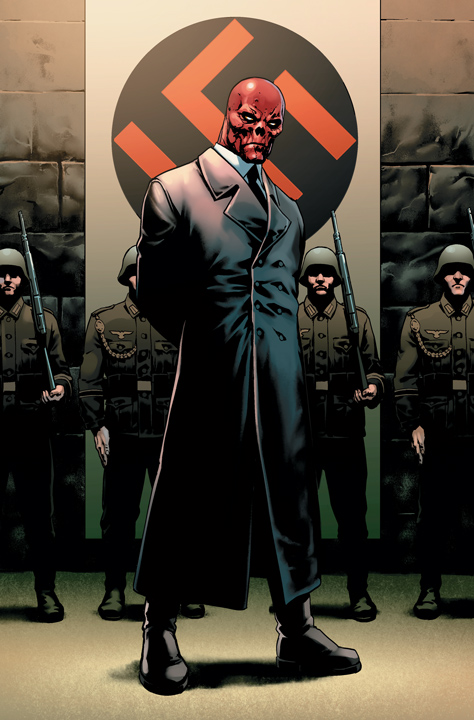 Su diseño atemorizante le dieron a Red Skull ganarse un lugar privilegiado entre los villanos del Universo Marvel. Es capaz de originar amenazas terrenales y cósmicas, a las cuales se opondrá el Centinela de la Libertad.
En las dos cintas de Avengers dirigidas por los hermanos Joe y Anthony Russo, Red Skull apareció en Vormir, como el guardián de la Gema del Alma.
Marvel Verse – Capitán América: El Primer Vengador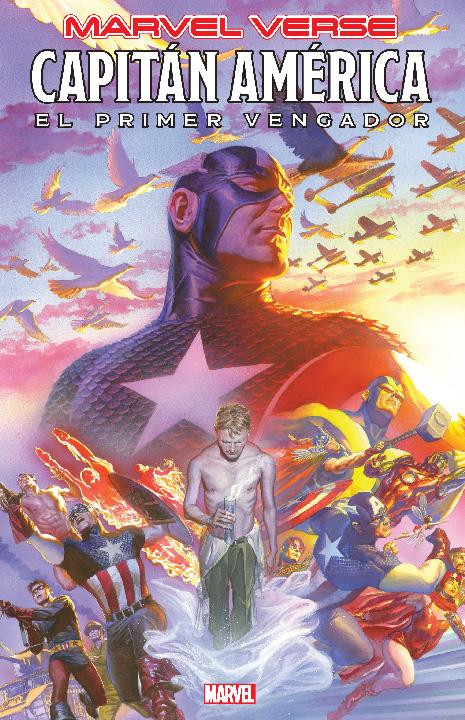 Steve Rogers no sólo es el líder de los héroes más poderosos de la Tierra. También un símbolo de la justicia, la libertad y una lucha constante contra el mal.
Esta edición incluye Captain America #1 (1941), Tales of Suspense #59, #63, #66-68, #72-74 (1959-1966); Captain America #25 (2007) & Fallen Son: The Death of Captain America #5 (2017).
LOS HÉROES MÁS GRANDES.
LAS HISTORIAS QUE LOS HICIERON LEYENDA.