Han pasado ya varios meses desde el estreno de Guardians of the Galaxy Vol. 2, la secuela de una de las películas más gustadas dentro del Universo Cinematográfico de Marvel por muchas razones y que definitivamente tiene un largo camino por ofrecer.
En esta ocasión, la película nos ofreció mucha diversión y gran sentido del humor por parte de los personajes principales, que sin mayor esfuerzo nos hacen reír a grandes carcajadas, pero, a diferencia de la primer entrega, esta también tuvo su lado emotivo que nos apachurró el corazón en un instante sin importar nada en la vida.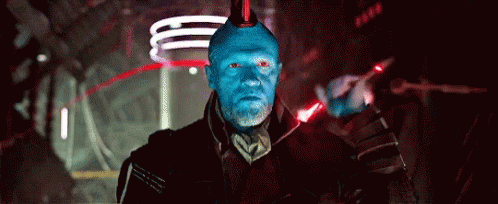 Si recordamos la escena en la que Yondu decide sacrificarse para salvar a Star-Lord, seguramente se nos volvemos a deprimir de mil y un formas, ya que ese fue uno de los momentos más épicos que la película nos dejó y que nunca olvidaremos, sobre todo porque a partir de ese momento el cazarecompenzas se robó nuestro corazón.
Pues justo esa escena donde Yondu sale de Ego the Living Planet con Peter Quill entre los brazos para sobrevivir a la explosión fue creada por el increíble artista conceptual Andy Park y que nos compartió su creación a través de su cuenta de Twitter.
Keyframe illustration I did during preproduction for this powerful moment #GuardiansoftheGalaxyVol2 @RookerOnline @prattprattpratt #daddy 😥 pic.twitter.com/ddQ8rk0DTA

— Andy Park (@andyparkart) September 9, 2017
Obvio esta imagen nos hizo revivir el momento y llenarnos de nostalgia, pero le agradecemos a Park que nos siga compartiendo algunos de los muchos trabajos que ha realizado para el Universo Cinematográfico de Marvel y que hemos tenido la oportunidad de ver ya digitalizados luciendo mucho más impresionantes de lo que ya son.
http://www.smashmexico.com.mx/marvel/2017/08/23/el-cameo-frustrado-de-david-bowie-en-guardians-of-the-galaxy-vol-2/
http://www.smashmexico.com.mx/marvel/2017/08/08/escenas-eliminadas-artes-y-mas-de-guardians-of-the-galaxy-vol-2/
http://www.smashmexico.com.mx/marvel/2017/07/21/imperdible-infomercial-retro-de-guardians-of-the-galaxy-vol-2/
http://www.smashmexico.com.mx/marvel/2017/07/12/david-hasselhoff-en-el-material-extra-de-guardians-of-the-galaxy-vol-2/
http://www.smashmexico.com.mx/marvel/2017/05/23/posters-de-nathan-fillion-para-guardians-of-the-galaxy-vol-2-resuelve-el-desafio/
http://www.smashmexico.com.mx/marvel/2017/05/16/el-error-de-james-gunn-en-guardians-of-the-galaxy-vol-2/
http://www.smashmexico.com.mx/marvel/2017/05/15/guardians-of-the-galaxy-vol-2-elimino-una-pequena-escena-de-baby-groot/
http://www.smashmexico.com.mx/marvel/2017/05/11/el-cameo-de-stan-lee-en-guardians-of-the-galaxy-vol-2-y-sus-teorias/
http://www.smashmexico.com.mx/marvel/2017/05/04/claves-si-ya-viste-guardians-of-the-galaxy-vol-2/